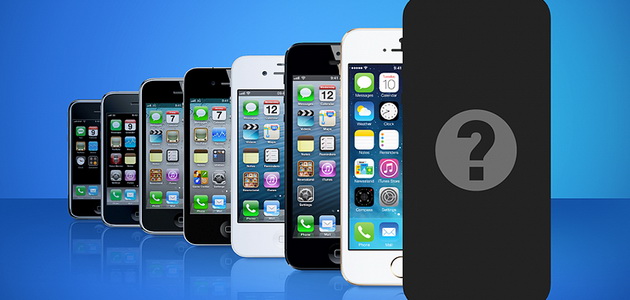 After the much anticipated (and celebrated) launch of Apple's new generation of iPhones, the iPhone 5S and iPhone 5C, last year, the iPhone 6 could be dubbed as one of the most pivotal devices in Apple's history.
The internet is abuzz with pointless rumors, half-truths, and whole-lies about when the phone is coming out, what it would offer, how it would look, and all sorts of jibber jabber. Will it be bigger? Is the camera better than that of its predecessors? What about the battery life? How big is the screen? Would it be called the iPhone 6 or is there a chance it would be given a different name?
With all the smartphones such as the Samsung Galaxy S5, LG G3, HTC One M8 breaking into the market with impeccable specs and features, Apple knows that it needs to be at its game to produce one of the most technologically balanced smartphone to date. 
Here is a low-down about what we DO know about the new Apple gadget:
Larger screens for the two models, one with a 4.7" diagonal screen (to be released in September), while the other one having a 5.5" diagonal screen (to be released later), 
A 13MP camera, 
The new iOS 8 operating system, 
Sapphire display instead of the usual Gorilla Glass,
Aluminum Chassis to increase durability, 
A 2100mAh battery, 
Increased data storage capacity, 
A faster, more efficient A8 chip
And the newly-introduced health monitoring apps.
With consumers and users alike wanting bigger screens for high accessibility, the iPhone 6 is rumored to have two models, one with a 4.4" diagonal screen, while another one with a 5.5" screen, which would make the new iPhone's screen bigger than the Google Nexus 5 phone. The increase in screen size with the addition of the sapphire display, and the alleged thinner body size (at about 5mm-7mm), would allow increased durability.
The increased size may give design engineers at Apple to spread out components, to allow reducing the thickness further. Additionally, the 5.5" is rumored to be the only model with a 128GB storage capacity.
There are rumors circulating the electronic media that the iPhone 6 would be called the iPhone Air, because of its light weight. However nothing is quite certain at the moment. We are sure to find it all within the next few weeks. Till then, let's just hold on to our horses and wait for the most anticipated smartphone of this modern era!
Apple's next flaghship will be launched on September 9, 2014. However it is expected to hit shelves by early October, 2014.
The expected starting price is about $944 (ie. PKR 94000-95000).