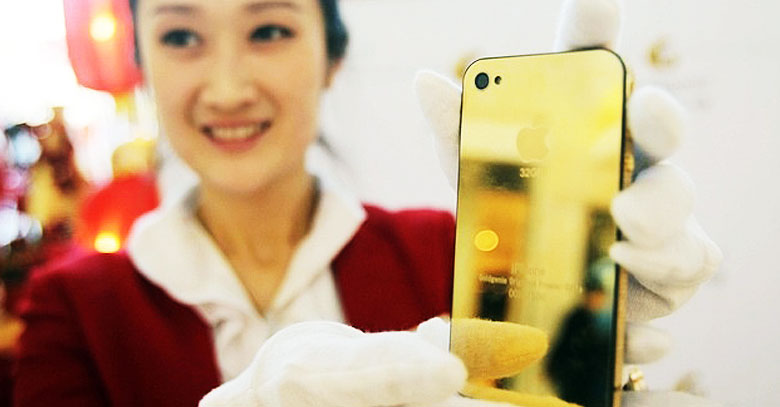 AUG 20th, 2013 –The new iPhone 5s is expected to have a Gold edition as well, together with its normal editions.
The subtle gold – almost champagne color – will be displayed exclusively. It is anticipated that the iPhone would become an instant must-have for Apple users and followers.
Apple has not said anything regarding the Gold edition but an official announcement is expected on September 10.
Many still believe that these are just rumours but TechCrunch, along with other sources, confirmed the production of gold edition of iPhone 5s.
In terms of features, the new iPhone has a biometric fingerprint scanner which is the latest technology to keep one's phone secure. Installation of this scanner will relieve the user from the hassle of typing their password or lock patterns every time they use their iPhone.
It is the first time that Apple has tried to introduce a different color for their iPhone instead of their classic black and white shades.