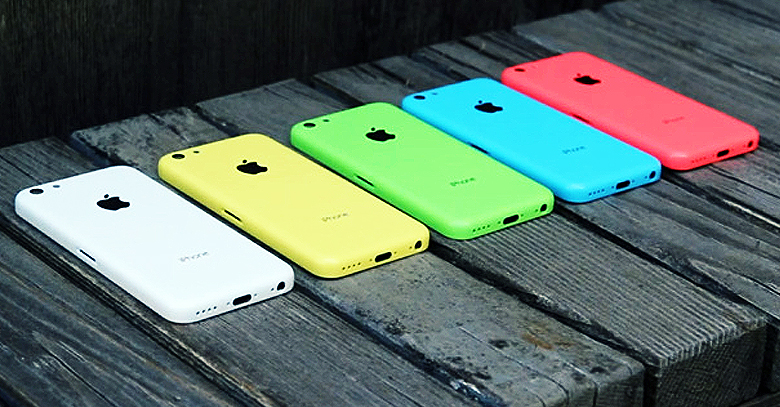 Apple's senior vice president Phil Schiller and Tim Cook finally confirmed the ever so rumored specs of iPhone 5C in the launch ceremony on September 10th from Cupertino, California.
However, more importantly what got established with absolute certainty is that the 'C' in 5C does not stand for Cheap at all. iPhone 5C may be cheaper in comparison with iPhone 5S, but with the price tag of $549 for 16 GB and hundred dollar more for the 32 GB version, iPhone 5C is a premium priced brand.
IPHONE 5C – FULL SPECIFICATIONS
iPhone 5C is the only iPhone, till date, to have been available in a plastic shell.
iPhone 5c will be available in five colors, as per the official announcement today. The confirmed colors so far are; White, Yellow, Green, Blue and Reddish orange. This means that iPhones, for the first time ever, will be publically available in colors other than silver, black and gold.
iPhone 5C has an A6 processor operated by iOS version 7, much like other iPhone latest devices. The latest addition to their flagship device, iPhone 5S on the other hand has an A7 processor, the first time ever in any Smartphone around the world.
iPhone 5c has the same 4 inch screen size along with an 8 mega-pixel camera.
PRICE
The price for a 16GB version of a US handset is $549 and 32GB one is for $649 while the UK handset is priced at £469 and £549 for 16GB and 32GB respectively.
iPhone 5C is expected to hit the US, UK and Australian market from 20th September.
IPHONE 5C – NOT A CHEAPER TROOPER
iPhone 5C was imagined to be a cheaper trooper in the Apple's family, a lower end phone. However, with the price tag, critics believe the launch of 5C, in Apple's premium range of devices, is a more strategic step than meets the eye.
Apple has been facing ferocious competition from all sides of the market. First it was just Samsung and Galaxy S3 to challenge the premium iPhones, then came HTC with its flagship One. Both of these devices made Apple run for its money, placing themselves strong in Apple's territory of premium Smartphones.
Now Apple's addition of 5S with a whopping price tag of $850 would have faced competition in a market where Galaxy and HTC were gaining share, and Nokia Smartphones had just been acquired by Microsoft.
Therefore rather than upgrading the positioning of their flagship, Apple launched a flanker to compete with the existing competition, with the same price tag, hence the reason of iPhone5C's existence.
Many critics believe the theory to be true, because now iPhone 5S with its staggering features like Biometric fingerprint recognition, A7 processor (previously only used in Max books and PCs) and 64 GB memory, is the only most premium Smartphone. As far as competition with Samsung and HTC is concerned; iPhone 5C has been introduced to compete with them.