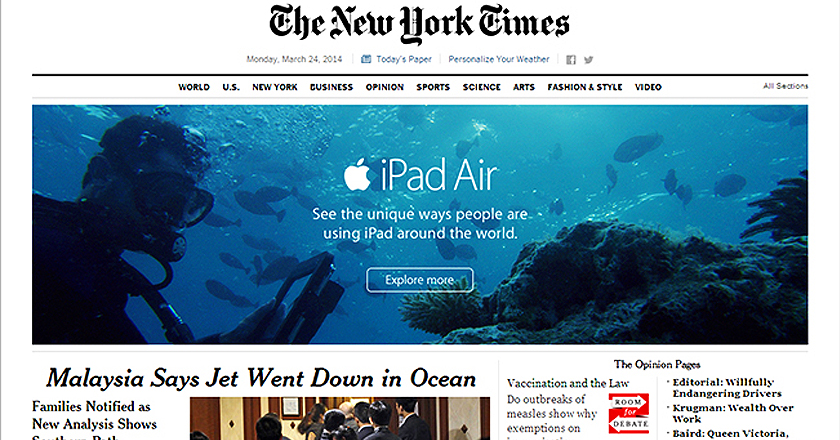 Well, that was awkward!
A rather unfortunate event occurred when The New York Times published an AD by iPad Air right above the definitive news that broke out on Monday about the tragic fate of the missing Malaysian Flight MH370.
The Headline that featured in NYT cover page read, 'Malaysia Says Jet Went Down in Ocean', and The Ad by iPad Air ironically read, 'See the unique ways people are using iPad around the world.' – Thus, awkward!
NYT pulled down the ad after 2 hours, but for a newspaper like it – 2 hours is more than enough for everyone, like J. Carleo, a reporter for Time Union that immediately tweeted about this sad coincidence;
Although ad placements do not usually coincide with the content published on the website, but here is always a BUT, unfortunate this particular one for NYT become a bit more popular than they would have liked.