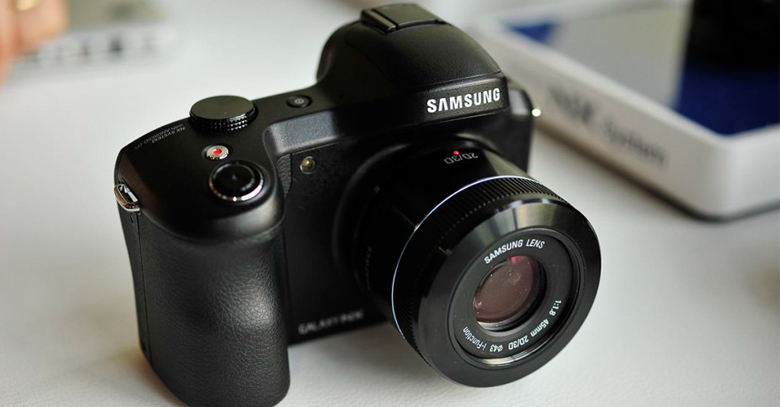 Samsung recently launched the Galaxy NX DSLR Camera in Europe.
Amongst the most prominent features of the camera is the fact that it runs on Android operating system (OS), making it a first choice for those who believe in instant editing and sharing.
With additional support of Bluetooth connectivity and Wi-Fi connections, this camera is a perfect choice for professionals who want high quality images and ability to share simultaneously.
It has a premium price of $2,000 and the product comes with an 18-55 kit lens, 20.3 megapixel sensor that can capture shots at up 8.6fps. The product also has a Xenon Flash and the highest shutter speed is 1/6000.
In addition to this, the product is equipped with a 4.8inch HD screen, running on Android iOS 4.2.2. This is the same OS which was introduced in Blackberry Z10 Smartphone.
Apart from a quad-core processor and 2 GB RAM, the camera comes with an expandable memory card slot that can add 16 GB of memory. This provides the user with ample memory to capture as many photos as they like.
Samsung was the first manufacturer to introduce an android-based camera namely NX-1000. This provided Samsung with the first mover advantage.