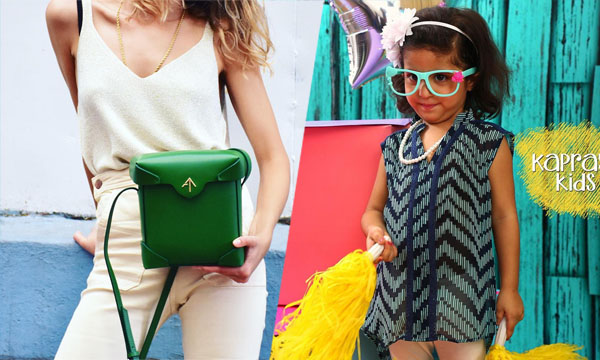 Instagram has very rapidly taken over our lives. If you want to know the latest happenings in any field, be it in fashion, food or entertainment, your best bet is Instagram. So we sat down and went through our entire newsfeed in search of the best trendy fashion accessories that we can add to our Instagram's Top Picks of the week.
Hand Bags
Say hello to the 'it' bag of the season.
Micro Fashion
How cute is this little diva in this trendy top from Kapray.
 Tops
These two funky digitally printed tops by Gulabo.
Footwear
So maybe the green footwear especially for Azadi, was a tad bit much, but we give Stylo points for trying.
Tulip Pants
The trend is here to stay. And we can't get enough of the new designs and prints the Tulip pants are now available in.
Capes
With capes much in demand this season, we love this candy apple cape by Insam that was seen recently being sported by Urwa Hocane.
Jewellery
This minimalistic necklace really caught our eye.
Which of these trendy fashion accessories do you want? Let us know in the comments below.