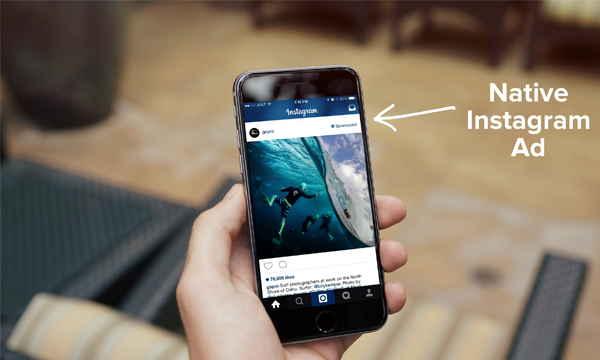 With more than 300 million users worldwide in just 2 years*, Facebook-owned photo-sharing app, Instagram is showing no signs of slowing down. Initially launched as an iOS-only app by two Stanford graduates in 2010, Instagram is now the fastest growing social network and the one that receives the highest level of engagement from users, roughly 1,000 comments and 8,500 likes per second.
The beauty of Instagram is that it allows you to upload, add digital filters, and then post your pictures on your Instagram-feed, as well as other social networking sites. You can connect your Instagram account with Facebook, Twitter, Tumblr, Flickr, Foursquare and your email account.
This makes it easy to share your pictures on multiple platforms all at once. One of the reasons for its popularity is the photo filter feature which allows users to digitally enhance their pictures and give it a professional look. Apart from that, the use of hashtags is another popular strategy people frequently use to be seen and tracked across relevant searches.
Globally brands have found Instagram to be more engaging than Facebook due to strong visual appeal and actual brand results have revealed a strong bump in ad recall for different brands post engaging people on Instagram
As of 1st Oct'15, Instagram allowed advertisements to be placed for Pakistani audience; Instagram locally has a limited audience base (a little over 0.5 million users) which mostly comprise of millennials who are not only tech savvy but socially more aware about the happenings around the world.
With this development, Mondelez Pakistan (Digital Agency: Starcom Pakistan) has become the first ever agency to start rolling out ads on Instagram for all its three brands; Cadbury Dairy Milk, Cadbury Perk and Tang.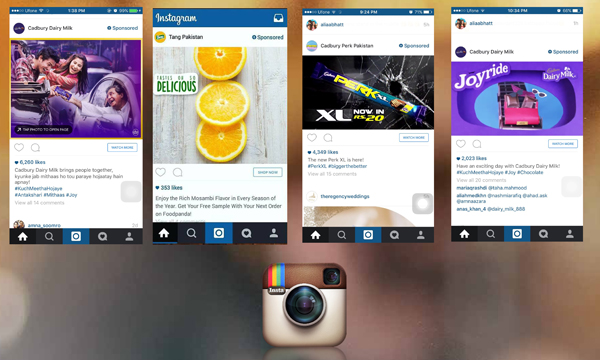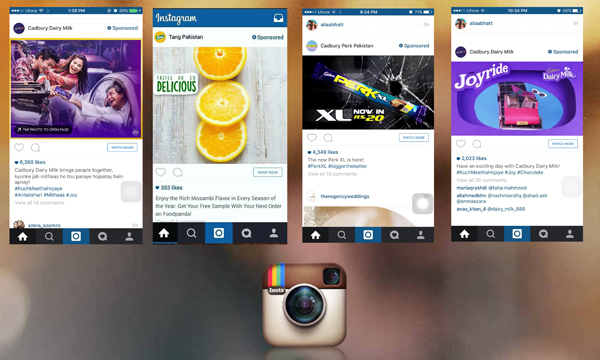 Instagram is the new avenue in the social media sphere which provides a rich experience to audiences and has a deeper and meaningful impact on a brand's overall recall provided the content is relevant and engaging.
Click here to see what Pakistani Celebrities are doing on Instagram!
*Source: Statista.com