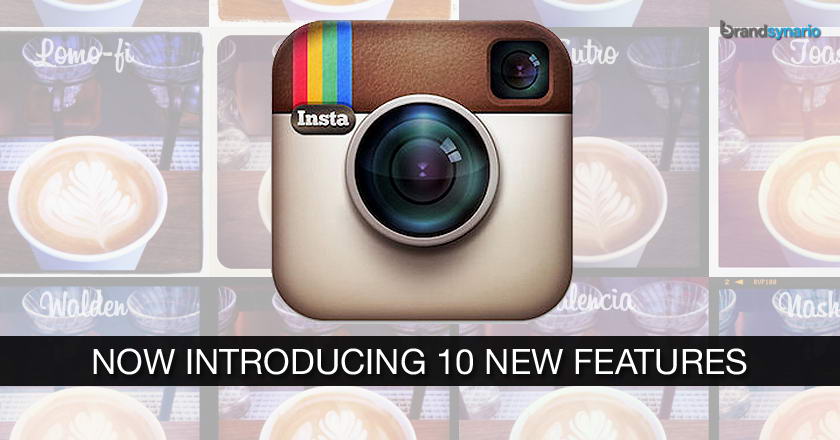 By Zenub Ayaz
Instagram is back, with a newer version and newer features.  Instagram 6.0 is said to be equipped with ten new photo-editing tools and features that allow you make your uglier pictures look bearable.  
The app would be available on app store and play store from June 4, 2014.
Instagram 6.0 allows you to alter brightness, contrast, warmth, saturation, highlights, shadows, vignettes, and sharpness in any photo.
The layout includes a new wrench icon, which stores all the tools. The tools could be used by tapping on the icon, which spreads out in a horizontal list.
Tapping on a tool allows you to adjust its strength on a 100-point scale, adding up a customizing feature which wasn't there before.
Plus if you are clueless about what a particular tool does, this feature would help you build a better understanding by noticing how the effects varies at different strength levels of the tool.
And at the end, you can always see how the picture looked before and after your edits.
Instagram was a huge success at the time of its launch, but as the time passed by the monotonous 18 features became boring.
The app was designed to style and make our pictures look good with as little effort as possible. Instagram's first filters were aimed to imitate the look of aging film photos.
In designing its new tools, Instagram has taken up a similar approach, states the director of product Peter Deng.
The app has been amongst the top Grossing section of the App Store's and playstore's Photo & Video category. Whereas similar apps like Afterlight, Litely, Pixlrexpress, Retrica have also marked their places when it comes to photo-editing softwares.
Plus they also had an additional feature of customizing the images which instagram lacked.  As a result of which, it was decided that 18 filters were no longer enough to hang with the in crowd.
This improvisation not only ensures insta's users with new and advanced features but it also reflects instagrams's efforts to keep users inside its app as much as it can. It's a clever move, we must say.
New tools don't just enhance user customization. They also open up new niches for sponsored content that is more essential to Instagram's platform.
The company's first round of ads didn't work out as per the user response, on the other hand facebook has incorporated sticker packs from movie studios and other companies to its popular Messenger app. Which might be the next big step for instagram – WHO KNOWS