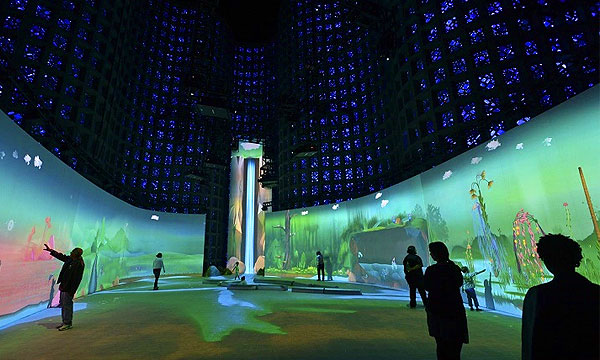 An Islamabad-based Electrical Engineer, Hasan Ijaz, has launched an IndieGogo campaign for Pakistan's first Massive Open Online Course. The course will available online after mid-august, but before the launch, Hasan wanted the masses to know more about his new campaign.
What is openFrameworks?
OpenFrameworks has been around since 2005 even though most of us have not heard about it. It is an open-source toolkit that promotes 'creative coding'. OpenFrameworks has been written in C++ and is compatible with Windows, Linux, OS X, iOS and Android. It assists in your creative process by bringing together OpenCV for computer vision, Poco for networking, rtAudio and OpenAL for audio input/output, GStreamer for video playback and grabbing, OpenGL for graphics and Freetype for fonts.
Is Raspberry Pi a software?
Raspberry Pi is neither a software nor an Operating System. It is a low cost, credit-card sized computer that plugs into a computer monitor and uses a standard keyboard and mouse. But don't let its size fool you. Raspberry Pi is capable of doing everything a regular-sized computer can do: be it browsing the internet, playing games or making documents. It allows people to explore computing and its ability to interact with the outside world makes it an integral part of this project, in fact, all projects will be done on a Raspberry Pi.
So what has Hasan Ijaz planned for his course? To get a better idea watch this video below:
What is the aim of this course?
Through this course, the applicant will be able to make interactive apps like the one shown in the video above. Apart from that, it also includes working on real-world projects but before that, the applicant will also learn:
User Interaction (Camera Interface, Working with Add-ons)
Image Processing
Image/Video IO
Computer Vision
The four projects that the course offers are:
Hand Gesture Recognition
Remote Controlled iP-Camera
A Swarm of Lights following Motion
A String of RGB LEDs that follow the mood of a movie
Reason to opt for this course?
This course attracts anyone who loves to learn and try new and exciting things. Whether you are teacher who thrives to teach the students something new, a student who loves learning new things or an entrepreneur/businessperson who is hungry to bring new ideas to the table, this course is perfect for you.
This course will provide:
A lifetime access for a single fee.
The course's project based approach guarantees that you will learn a lot.
You will get to work on several open source projects with free previews.
The course is still looking for funding and if more than 500 people sign up for this course, it will basically be free for everyone! To find out more watch Hasan Ijaz's campaign video or head on over to the openFramework's website if you're still wondering what's so inspiring about this idea!