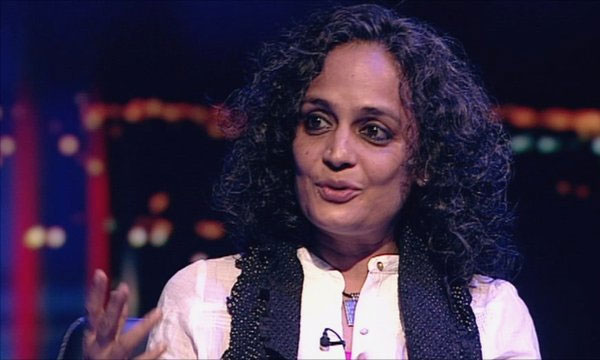 The acclaimed Indian writer Arundhati Roy returned her National Award on Thursday. She also issued a detailed statement as to why she was returning this Award which was granted to her for Best Screenplay in 1989.
This is what she had to say, "Although I do not believe that awards are a measure of the work we do, I would like to add the National Award for Best Screenplay that I won in 1989 to the growing pile of returned awards. Also, I want to make it clear that I am not returning this award because I am "shocked" by what is being called the "growing intolerance" being fostered by the present government."
Speaking about the current social political standing of India as a country, Roy also referred to Sadaat Hassan Manto and his works, stating that, "Which writer can write what Saadat Hasan Manto wrote in his "Letters to Uncle Sam"? It doesn't matter whether we agree or disagree with what is being said. If we do not have the right to speak freely, we will turn into a society that suffers from intellectual malnutrition, a nation of fools. Across the Subcontinent it has become a race to the bottom — one that the New India has enthusiastically joined. Here too now, censorship has been outsourced to the mob."
The decision by this particular author has come after a series of Indian intellectuals and writers doing the same in order to protest against the growing intolerance in the country.
Read More: Shah Rukh Khan is A Pakistani Agent, Should Move to Pakistan! Claims Indian Extremist
Earlier this year, more than 100 Indian artists, historians, critics and writers have raised concerns regarding the current status-quo in the country as well as the Government's inability to address the dissatisfaction of the public.
Related: #ProfileforPeace: Pakistanis & Indians Unite to Promote Love & Respect