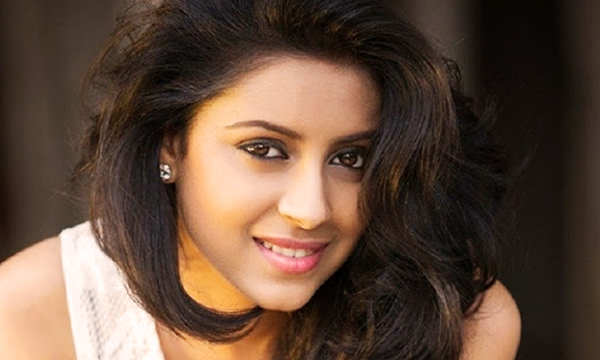 UPDATE: Pratyusha Banerjee's suicide has left all of her fans, family and close friends completely grief-stricken; her life details revealed after her death have also managed to shock everyone! Rahul Raj, Pratyusha's boyfriend is being blamed for her death with alleged abetment charges at the Bangurnagar Police station.
Rahul Raj's lawyer, Neeraj Gupta who was looking after the case has backed out of the case, stating that he was kept in the dark for quite a long time.
"My client and his family did not tell me all the facts about the case," Gupta said, adding that "I had taken the decision to let go of the case on "humanitarian grounds." "I came across some facts and (that's when) I decided to leave the case," Gupta said.
Further details revealed that Pratyusha had been spending her last days in quite a mess. When the police entered her apartment on Goregaon on Sunday, they found clutter, stench, and leftover snacks; her suicide note was nowhere to be found.
A prayer meet was arranged for Pratyusha Banerjee which was attended by her parents, family and close friends. Pratyusha's mother Soma Banerjee was utterly devastated upon the turn of events.
View the pictures below:
The Pratyusha Banerjee suicide case has witnessed a new twist today. The boyfriend Rahul Raj Singh is now charged with suicide abetment. The suicide case was registered at the afternoon today at the Bangur Nagar Police Station after Soma, after Pratyusha's mother gave her statement.
Rahul is charged with Section 306 (Abetment of Suicide), 504 (Intentional insult with intent to provoke breach of the peace), 506 (Criminal intimidation) and 323 (Punishment for voluntarily causing hurt).
Rahul is currently in Sai Hospital Kandivali after constantly complaining about breathing problems and chest pains.
---
Major speculation revolves around the 24-year-old actress's suicide. Some say that Pratyusha was in a messy relationship with her boyfriend while other say she was jobless for the past few the months. On the contrary, other sources reveal that the actress was pregnant and was soon to be married to her boyfriend Rahul.
The actress' friends, however, have claimed that Pratyusha's boyfriend Rahul Raj "cheated on her" and often "slapped" her in public gatherings.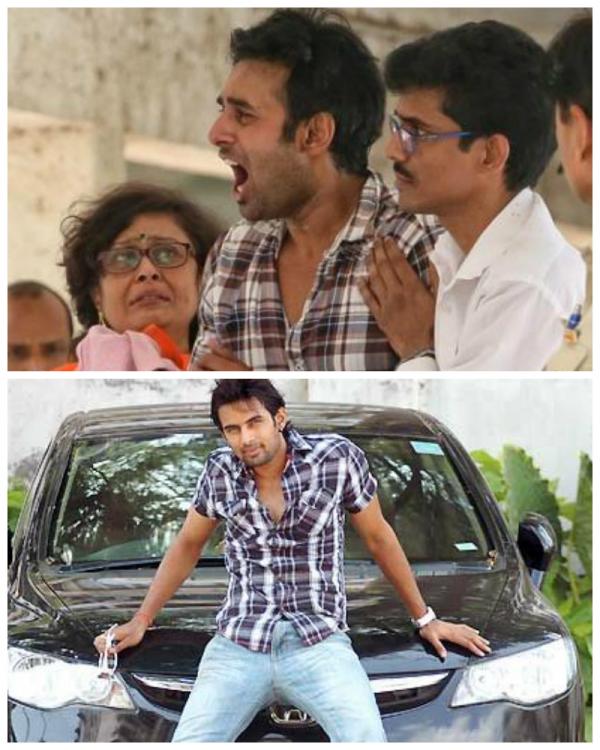 "Some days ago she called me and said Rahul is cheating on her. Three-four days ago, when I got a call in Delhi, I told her I'll come and sort out everything. She said she can't live like this anymore and wanted to get out of this relationship. She said she needed help and wanted to file a case against Rahul," Kamya said.
One of Pratyusha's good friends, Vikas Gupta also claimed Rahul's ex-girlfriend Saloni Sharma assaulted Pratyusha in his absence. "Saloni Sharma used to visit her and assault her. She used to give threats to Pratyusha because of which she was disturbed too. When Pratyusha used to tell Rahul about this, he used to switch off his phone and not visit her," he stated.
Other sources have recently revealed that Rahul is in a severe state of shock and is presently in ICU; He believes Pratyusha is calling him.
"I am grief-stricken on the loss of a daughter, like a father-in-law. My son Rahul too is also lying on his death bed. Kindly pray for her soul to RIP and also for my son to get well soon, " Rahul's father addressed the media and said.
---
Renowned Indian television actress from the popular drama serial Balika Vadhu, and participant of the Big Boss 7, Pratyusha Banerjee committed suicide today, on Friday.
According to her best friend, Kamya Punjabi's statement, the star hanged herself at her home and was later pronounced dead at Kokilaben Ambani Hospital in Andheri Mumbai.
According to the latest reports, Partyusha at the age of 24, suffered from severe depression over her relationship with boyfriend Rahul Raj Singh.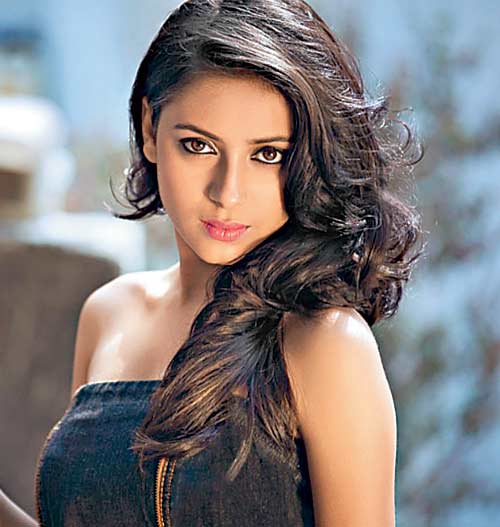 Some unconfirmed reports also revealed that the couple was planning to get married soon.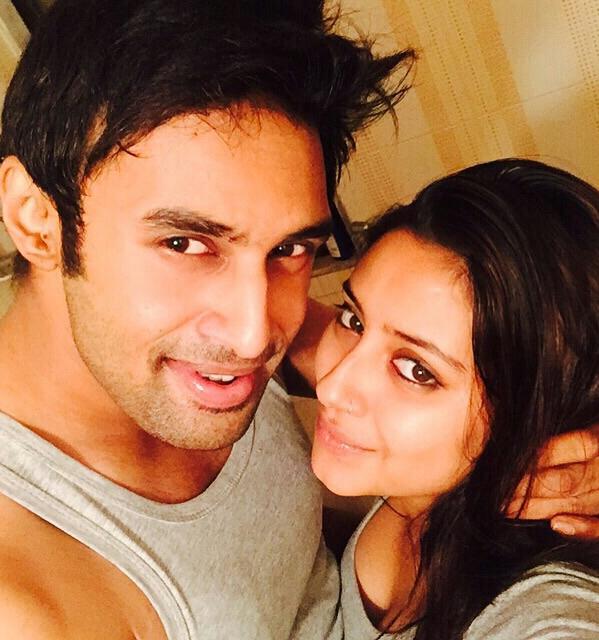 Moreover, Pratyusha's last Whatsapp status that was updated two weeks ago also came as a shocking hit that nearly gave people goosebumps. It stated: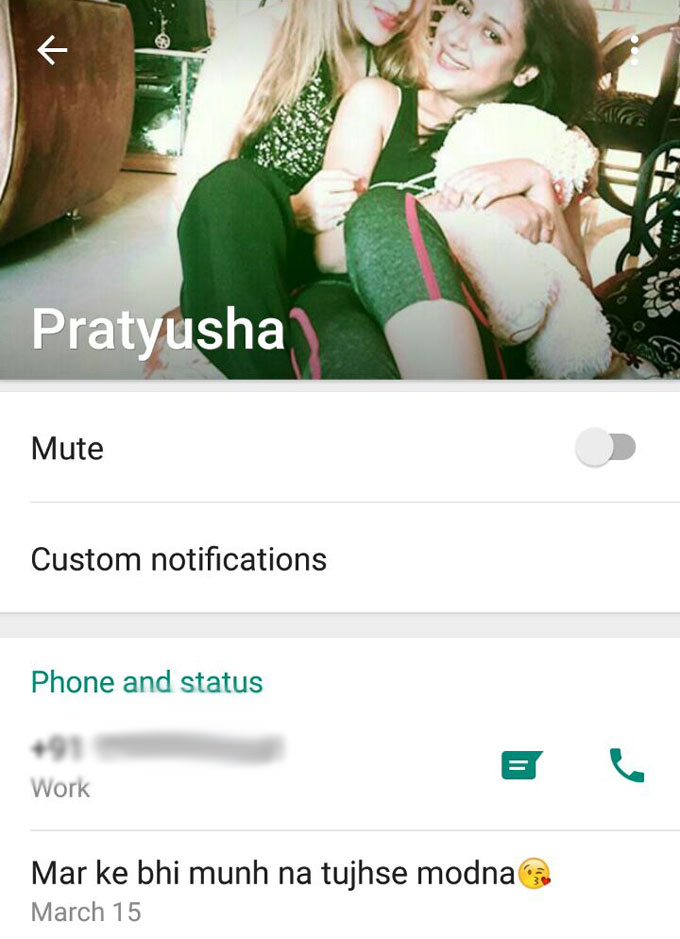 Banerjee was also infamous for some controversies. Last year, the actress approached Mumbai police alleging that four people, claiming themselves as policemen, molested her at her residence in suburban Kandivali in Mumbai.
On the other hand, the police officer denied these allegations, claiming that Rahul had allegedly taken a loan from a recovery agent. Those people in the house were there to recover the money Rahul promised to pay back in installments.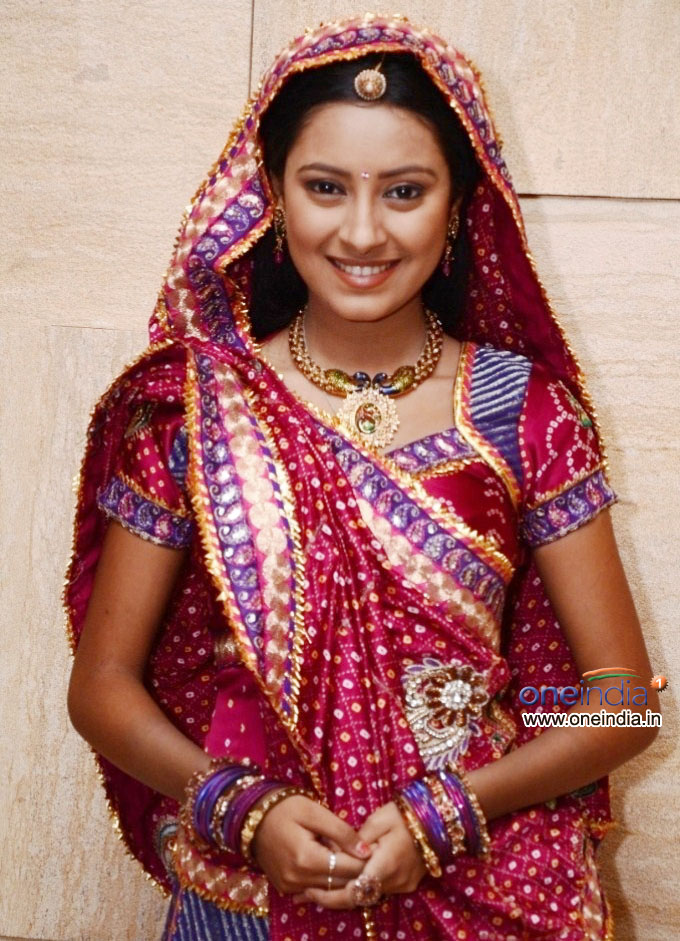 We also stumbled upon a heart-wrenching recording of Dolly Bindra, Pratyusha's good old friend, talking to Pratyusha's mother when she was taken to the hospital;
The news of Pratyusha's death came out with a sudden shock. Not only fans but many Bollywood stars are saddened by this grieving news.
This is just so sad…and a wake up calm to families and friends who don't consider depression a medical condition…RIP #PratyushaBanerjee

— Karan Johar (@karanjohar) April 1, 2016
#PratyushaBanerjee a young talented life lost…. Just wish that youngsters find peace in life rather then finding peace in death.#RIP

— Ashoke Pandit (@ashokepandit) April 1, 2016
Heartbroken about the news…. @PratsBanerjee ,💔💔… A sweet soul…

— Gauahar Khan (@GAUAHAR_KHAN) April 1, 2016
Sad sad sad..Nothing's worth ending your 1 beautiful gift called life for… My heart bleeds for the parents and family..#suicidesnvrthecure

— Gauahar Khan (@GAUAHAR_KHAN) April 1, 2016
Stay tuned to BrandSynario for more updates!