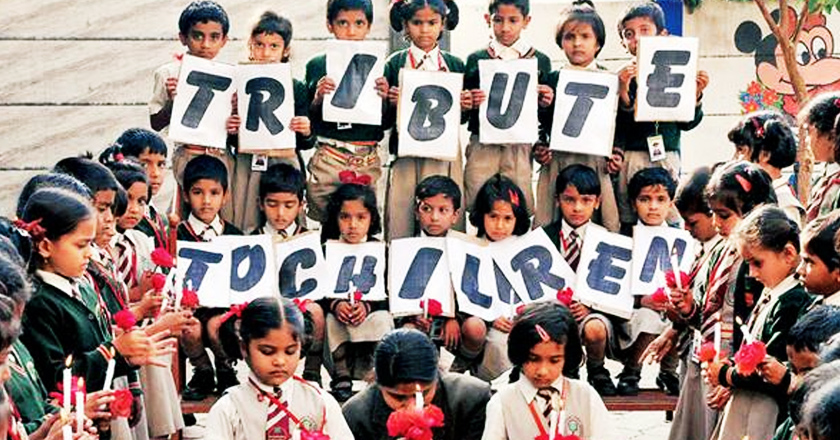 Indian schools held two minute silence and conducted special prayers to remember the young victims of Peshawar terror attack as a mark of solidarity with Pakistan. Indian Prime Minister Narendra Modi had announced earlier that the schools will pay their respect to the 132 children who lost their lives in this massacre.
This is a very humane action and it goes on to show that in that in the face of hatred, compassion still exists.
At a time, when Pakistan, has been shaken with grief and rattled with loss of an insurmountable kind. India has taken a step which is exercising deep Empathy and Compassion towards Pakistan. Just like the Nation stands united against sectarianism and political strife at this point in time, India has forgotten our past which has not always been conflict-free.
This is not the only way Indians are showing their support, all across social media platforms is the trending topic 'India with Pakistan" One of the social media users has stated "Not yours, not mine, our kids they were. When blood flows, lines are a blur."
The neighboring country is also playing its part against terrorism and guaranteeing security for schoolchildren. Police stations across Delhi are on high alert. All 160 police stations are on high alert and they have also conducted separate mock-drills across various places in the capital.