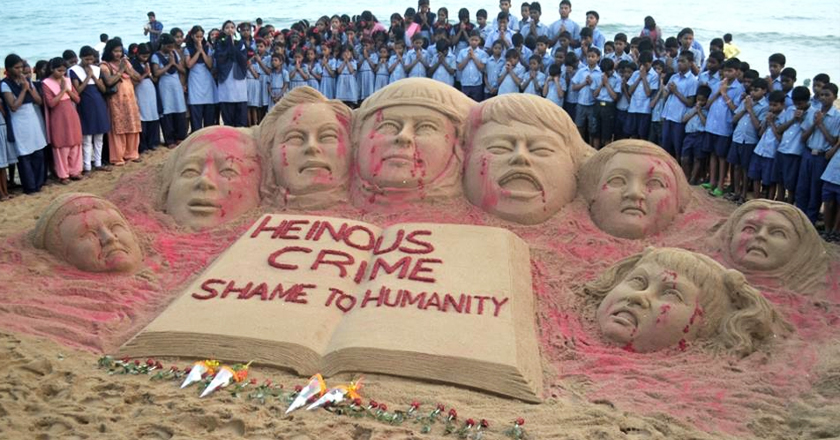 Internationally acclaimed Indian Sand Artist, Sudarsan Pattnaik created a poignant sculpture in the memory of the brave children who lost their lives during the heinous terrorist attack at an army school in Peshawar. 
Surrounded by praying school kids in Odisha, India, Pattnaik expressed his feelings through his 5ft high sand sculpture that showed the injured and blood stained faces of school students.
"I condemn the terror attack in Pakistan and Australia," said Pattnaik.
The Padma Award winner, Sudarsan Pattnaik, has created many other such sand sculptures in the past to spread social messages and appeal for a better world and won many sand sculpture championships globally.
Thousands of Indians showed their solidarity with Pakistan by holding vigils and saying prayers in various cities and schools.