If you have heard Nicki Minaj's catchy song "Anaconda", the tune "Kodaikanal Won't" by Indian rapper "Sofia Ashraf" will strike an instant déjà vu sensation, for it's a parody of Minaj's melody as a protest against Unilever, harming her city.
Attempting to draw attention to Kodaikanal's alarming environmental downfall -allegedly resulting from Unilever India disposing off deadly waste in the city 14 years back, the creative Chennai musician crafted a hip way to expose the issue to rest of the world.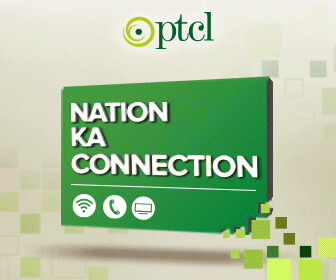 Watch the quirky video by the Eastern rapper here.
[dailymotion id="x2zyg4o"]
Sofia Ashraf who is also the  Creative Supervisor in Ogilvy  Mather, vehemently reveals in her musical tale about the dirty secret of the corporate behemoth. Seemingly, Hindustan Unilever dumped toxic mercury from its thermometer factory and failed to clean the mess up. This apparently affected the lives of hundreds of former workers  and contaminated the forest area around.
"Kodaikanal won't step down till you make amends now, Unilever clean up your mess," raps the Sofia of the South. In just two minutes,  she shames Unilever with her hard-hitting jibes on its popular brands like Pepsodent, Lifebuoy and Fair & Lovely.
Soon after her tuneful vent against the Indian subsidiary, a movement rose on Twitter demanding Hindustan Unilever to make amends for creating a havoc in Kodaikanal
CEO of @Unilever, @PaulPolman -Clean up Kodai mercury waste & compensate ex workers: http://t.co/XOaJlZVkUE #UnileverPollutes via @jhatkaa

— Riyas (@Shibiriyas) August 2, 2015
#UnileverPollutes pic.twitter.com/Dq2dBNnY3b — saravan prabu (@saravanprabu) July 24, 2015
.@PaulPolman We made a video about how #UnileverPollutes Kodaikanal. Workers demand justice now: http://t.co/iXBzFUj6Rt via @Jhatkaa

— Karin Achtelstetter (@KarinWaltraut) August 2, 2015
Looks like after banning TOI from my home, I need to now ban Unilever products #KodaiWont #UnileverPollutes #poison #ErinBrokovich — maanvi gagroo (@maanvigagroo) August 2, 2015
@unileverusa over 15yrs land/forest in #Kodaikanal poisoned by Mercury dumped by your factory, over 30 workers dead #UnileverPollutes

— nitinG (@nutnitG) August 2, 2015
What a joke #Unilever. Polluting #kodi et al and then talking about a bright future. #UnileverPollutes https://t.co/KfrZNiGajA — Tanvi (@tanvi_r90) August 1, 2015
#unileverpollutes is trending in India. However, I want to see another trend. #BuyInIndia. Stop buying pepsodents and closeups

— Hiteshwar Vadlamudi (@hiteshvadlamudi) August 1, 2015
Dear @PaulPolman listen to your workers and try to wash the blood of kodaikanal off your hands! #UnileverPollutes pic.twitter.com/MohDSEI7zc

— Shweta Narayan (@CemShweta) June 29, 2015  
Kodai mercury workers take protest to @Unilever's shareholder meeting in Mumbai. #UnileverPollutes @PaulPolman pic.twitter.com/6oMx9QR4c9

— nitinG (@nutnitG) June 29, 2015