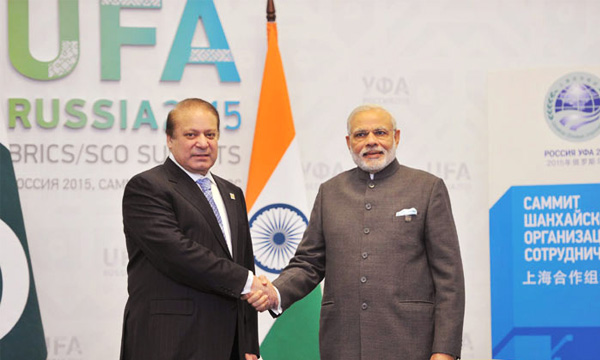 Indian Prime Minister Narendra Modi, known for his anti-Pakistan speeches is soon to visit the country, invited by Pakistani Prime Minister Nawaz Sharif. Reported by Indian Foreign Secretary S Jaishankar, "PM Nawaz reiterated his invitation to Modi to visit South Asian Association for Regional Cooperation (SAARC) Summit in Pakistan in 2016 and Modi accepted it."
The upcoming 19th SAARC summit will be a meeting of the head of states or head of government of the eight SAARC countries. After their previous meeting in Nepal, this time it will be hosted by Pakistan which will be held in Islamabad.
While addressing a joint press conference with Pakistan's foreign secretary, the Indian foreign secretary said, "Both sides have agreed to enable a mechanism for facilitating religious tourism and both sides agreed to discuss ways and means to expedite Mumbai case trial."
Moreover, Pakistan and India agreed to release fishermen detained on both sides of the border.
Pakistan hopes that the meeting between PM Nawaz Sharif and Modi will help defuse tensions between the two nuclear-armed neighbors. Terming the scheduled meeting between the two leaders "a positive development", Foreign Office spokesperson Qazi Khalilullah said the meeting was likely to have "a positive impact on the bilateral relations at regional and international levels".