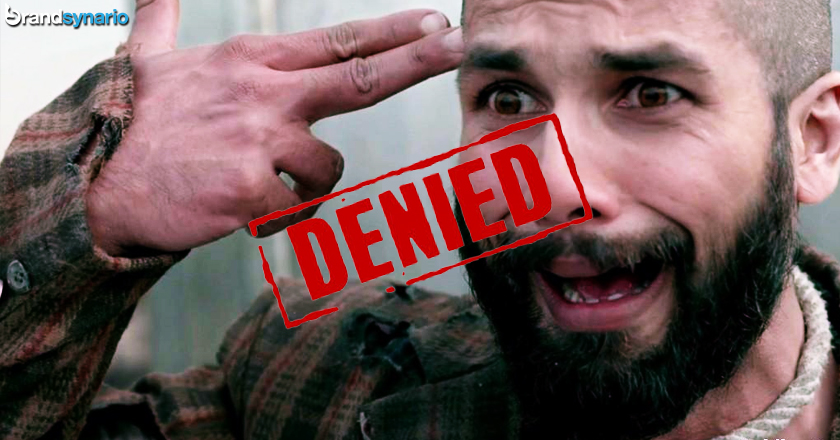 Indian film Haider gets shot down by Pakistan Censor Board, the reason being, 'Kashmir'.
This means that Pakistanis wont be able to watch Indian adaptation of Shakespeare's 'Hamlet', starring Shradha Kapoor and Shahid Kapoor.
Vishal Bhardwaj's Haider is getting all kinds of good reviews after its premiere in India a few days back. Although, Pakistan Censor Board thinks otherwise, the reason still not official.
Aside from Shahid Kapoor & Shrada Kapoor in lead roles, Haider also stars Tabbu & Kay Kay Menon. The movie has been shot in Kashmir, hence the reservations about its release in Pakistan.
Watch the trailer here:
According to sources, the film has been previewed by the Pakistani officials after which it was decided to not go ahead with its release in the country, on account of some controversial elements relating Kashmir.
Haider was set for an early October release alongside Hrithik Roshan and Katrina Kaif starrer Bang Bang, which by the way has been scheduled in all major cinemas of Pakistan. In contrast to which, most anticipated Haider is nowhere to be seen.
It cannot be said that the distributors did not see it coming, therefore the damagae control must be anticipated.
Previously, Akshay Kumar starrer Holiday, based on the Indian Army, made it in Pakistani Silver Screen however Salman Khan's Ek Tha Tiger could not. The reason being, anti-state elements showed in the movie.
Rani Mukherjee's Mardaani has seen a similar fate, the reasons for which are different. 'Haider' is Director Bhardwaj's third adaptation of Shakespeare's plays, previous two being Maqbool (Macbeth) and Omkara (Othello).