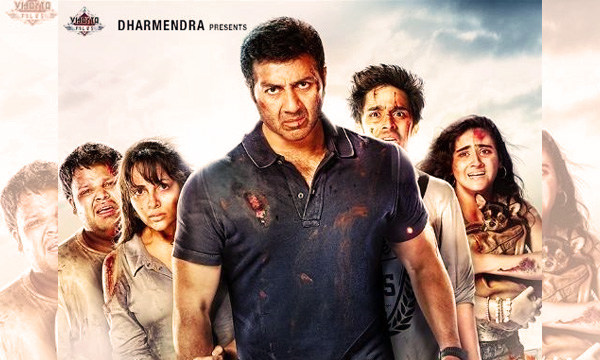 UPDATE: Two weeks before the movie hits the screens, the official trailer of Ghayal Once Again has released the official trailer of the movie. The new  trailer is intriguing, thrilling and action-packed; more insight on the story has also been provided. The movie also stars Soha Ali Khan, Rishabh Arora, Aanchal Munjal, Shivam Patil and Diana Khan in the lead.
The movie stars Soha Ali Khan, Rishabh Arora, Aanchal Munjal, Shivam Patil and Diana Khan in the lead.
Watch the thrilling trailer of Ghayal Once Again below:
[dailymotion id="x3dbd9f"]
Ironman of Bollywood 'Sunny Deol'  is back in the movie Ghayal Once Again. Sunny Deol is back in action in his upcoming film Ghayal Once Again with Om Puri, Tisca Chopra, Soha Ali Khan, Prachi Desai and Murli Sharma. The first film featured Meenakshi Sheshadri, Amrish Puri, Raj Babbar, and Moushumi Chatterjee along with Sunny. Ghayal Returns is directed by Sunny Deol and produced by Dharmendra is a sequel to 1990 super-hit film 'Ghayal'.
See some of the recently revealed posters of the movie:
The film is supposed to be redefined in Bollywood action drama sequenced by Hollywood Action Coordinator Dan Bradley. Dan quotes, "I feel honored to work in Bollywood. I will always be grateful to Sunny (Deol) for giving me the chance to work here."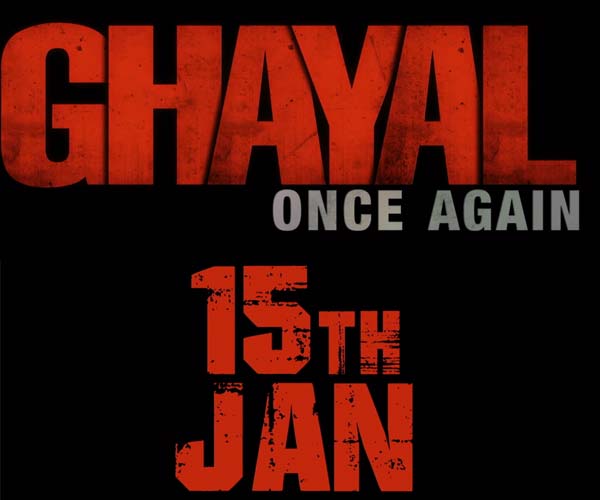 Smoky red alphabets in the motion picture of Ghayal Once Again released on Monday with an action theme upbeat and rhythm is announcing the release date of the movie, whereas the poster and backstage shooting images are speaking about the thrilling actions and drama of this upcoming film.  The teaser of this film is all set to come out with Prem Ratan Dhan Payo this Diwali.
Om Puri is the only actor who returns in the movie with the original cast, whereas Soha Ali Khan and Tisca Chopra have been cast in the sequel.
The story plot of the film revolves around the theme of Sunny being cast as Ajay Mehra to become a successful and renowned boxer in the city like Mumbai. Sunny, 58, promises to look toned and muscular in his upcoming film.
On the other hand, Ahmed Khan choreographed the new number in Ghayal Once Again. "The new song has the same feel as 'Kero mama' in Arjun.
It is also believed that Sunny has flown in New Zealand based cinematographer Blair Monk, known for his expertise in aerial photography, to shoot a few important scenes. Sunny says, "This film is special and we wanted to show the city of dreams in a different light."
So get ready for some thrilling actions and drama because Sunny Deol is back with his Dhai Kilo ka Hath and is all set to entertain his fans. The movie is all set to be released on January 15, 2016