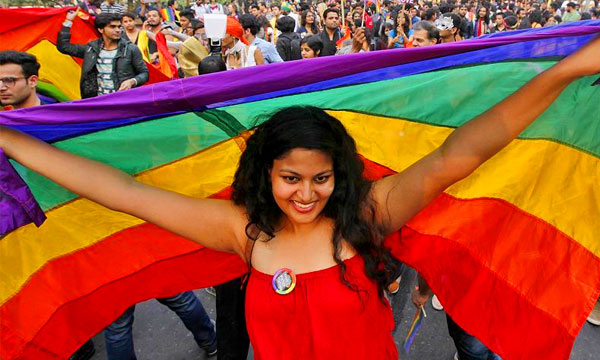 Indian members and activists of the LGBT (lesbian, gay, bisexual, transgender) community took part in the 8th Delhi Queer Pride Parade on 29th November in New Delhi.
While the parade was intended to celebrate the long way the Indian LGBT community has come in the past decade, it also highlighted the continued discrimination the members face in the country.
Read more: Brands Support the Marriage Equality Decision by the U.S. Supreme Court
As hundreds of participants danced and held balloons during the March parade, the Delhi Queer Pride Committee demanded that the Indian Penal Code Section 377, which criminalizes homosexual acts, be revoked. The Section 377 was  not legalized back in 2009, but the decision was overturned in the year 2013.
Take a look at the glimpses from the Pride Parade:
The participants chanted slogans of "I'm gay, that's ok" and "Humein kya chahiye? Azaadi" (What do we want? Freedom), as they demanded queer freedom as part of "a broader culture of respect and space for diversity".
Read more: Hamza Ali Abbasi and Imaan Mazari Battle It Out on Social Media
While homosexuals have gained acceptance to an extent in the conservative Indian nation, being a gay still remains contemptible.