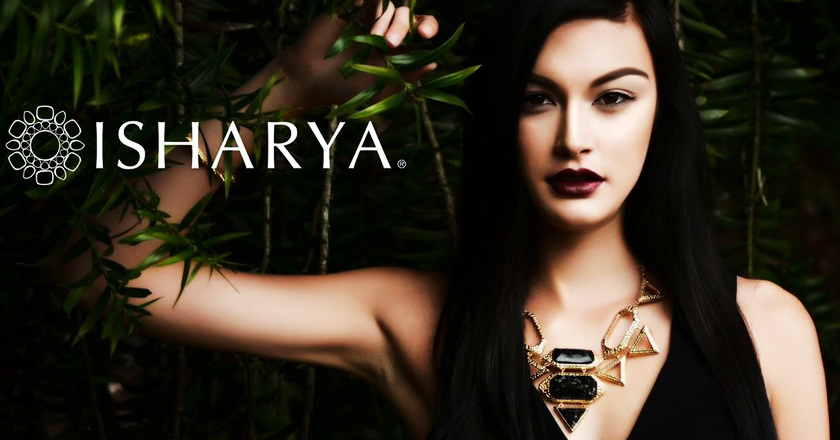 By Nida Mokhtar
One of India's high-end luxurious jewelry brands – Isharya has made its debut in Pakistan. 
The cutting-edge designs, dainty jewel pieces and statement accessories of this globally famous brand are now available at Ensemble Pakistan. 
Isharya is also a go-to-favorite brand of stars of Tinsel Town, both Hollywood and Bollywood actresses have been spotted flaunting Isharya's pieces.
Started by sister-in-laws Gauri and Radhika back in 2004, Isharya has captivated the attention of style aficionados and fashion lovers all over the globe. This brand is a perfect fusion of trendy California and glamorous Bollywood as its founders are Mumbai and Silicon Valley based.
Initially, the master minds of Isharya channeled their creativity by designing stunning pieces of jewelry consisting of embellished wood and resin and now the brand has vast variety of accessories made up of different materials like Amethyst, Amazonite, Coral, Enamel, Jasper, Onyx and Pearl.
From cocktail rings to glitzy bracelets and from statement necklaces to dangling earrings Isharya offers amazing accessories to add the glamorous quotient to your look.    
With the ongoing trend of statement accessories this new brand is a fresh and glitzy addition for Pakistani consumers.
It can also be considered as great encouragement for Pakistani designers as more and more local design houses such as Nida Azwer, Shehla Chatoor, Kayseria etc are launching their jewelry line.