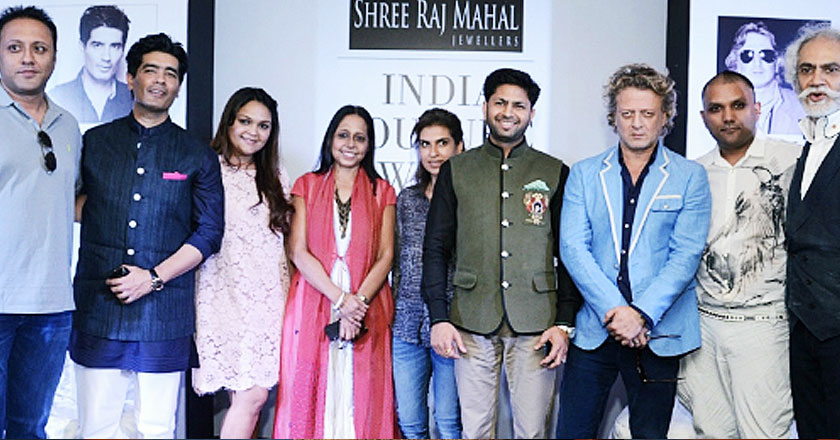 By Arub Shaikh
The fifth edition of the Indian Couture Week took off on the 15th of July 2014.
The name of the event has been changed to Shree Raj Mahal Jewellers India Couture Week to bring the recent collaboration between the Fashion Design Council of India and Shree Raj Mahal Jewellers under the spotlight.
This six-day extravaganza is organized by the FDCI, an NGO, which works to heighten the profile of the Indian Fashion Designers. It's taking place at the Taj Palace Hotel in New Delhi.
According to Sunil Sethi, the president of FDCI, "Our event is synonymous with luxury and we have the finest participation from Indian fashion fraternity."
ICW 2014 plans on reviving the art of enchanting attire, once worn by Mughals and Maharajas.
"The event will see India's finest couturiers showcasing their collections not only through the runway, but also exclusive fashion presentations, installations and previews, which will enable them to use couture as a canvas to paint their thoughts on," said a statement on FDCI's official site."
Ten of the most famour designers of India will showcase their latest collections. Namely; Manish Malhotra, Sabyasachi Mukherjee, AnamikaKhanna, VarunBahl, Gaurav Gupta, AnjuModi, Manish Arora, Rina Dhaka, MonishaJaisingh and Rohit Bal. 
The opening show was on July 15th 2014, 09:00pm by veteran fashion designer, Sabyasachi Mukherjee's collection titled 'Ferozabad'. It was displayed in the form of a vintage dream. The designer's good friend and patron, Rani Mukherjee was also present at the fashion show embodying a beige colouredsaree with silver work draped over a black coloured blouse.
Manish Malhotra, one of the designers of the ICW expressed his views on the event-"The couture week here has definitely given me a stronghold in Delhi in the last four years. It has been an amazing experience from the business point of view as well. It is a very special event for me."
It was reported that one of the sponsors, Shree Raj MahalJewellers will exhibit their exquisite collection of bridal jewellery- Suara (Gold) and Sundaraya(Diamond) at the closing day of the event.
The fashion week will also witness the launch of the Logix City Centre Mall.  Sunil Sethi commented: "We are proud to associate with Shree Raj MahalJewellers whose exclusive designer jewellery collection will be seen on the ICW runway; and Logix Group who will be coming up with a mall which will have a dedicated space for the fashion designers."
The Shree Raj MahalJewellers India Couture Week will exhibit the blend between traditional and contemporary style statements that the Indian Couture symbolizes.