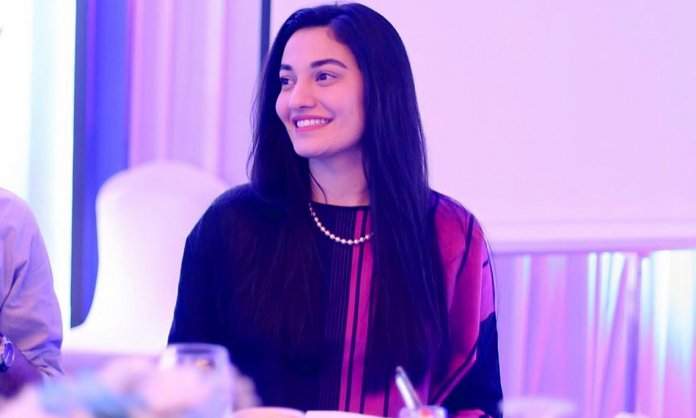 Pakistan will be forever proud of the bold and beautiful, Muniba Mazari. The sweetheart always makes sure she is there for those in need. The champion is no less than a superstar and is rightly dubbed as the Iron lady of our nation
The 30-year-old painter and motivational speaker made fear her inspiration and turned her life around.
When she was just 21 years old, a terrible accident turned her whole life upside down.
She survived a devastating car crash but her backbone was crushed and she sustained multiple fractures to her arm, shoulder, ribs, and collarbone.
To add to her misery, her doctor soon informed her that she would never be able to walk, paint or even bear children.
While she was shattered with grief, Muniba summoned up the courage to rise beyond her disabilities & decided to transform her life all over again.
Being wheelchair bound, she started painting all over again, adopted a child  and broke free from the social stigma attached to a disabled person
Apparently, her valiant tale was picked up by an Indian boy via a viral video of Mazari & he received so much inspiration from it that his whole life change with her courageous story.
To show his adoration for the motivational speaker, the young boy, belonging to Tamil Nadu, paid a tribute to the superwoman by pasting Muniba Mazari's photo on his scooter!
HOW CUTE IS THIS?
YOU NEED TO SEE THIS VIDEO OF MUNIA MAZARI THAT IS GOING VIRAL WORLDWIDE!
This is not the first time our Pakistani hero has touched lives.  Truly, Muniba Mazari spreads her shine wherever he goes. Her joyful face and powerful aura is a magnet of happiness for all those around her.
More power to the Pakistani darling!