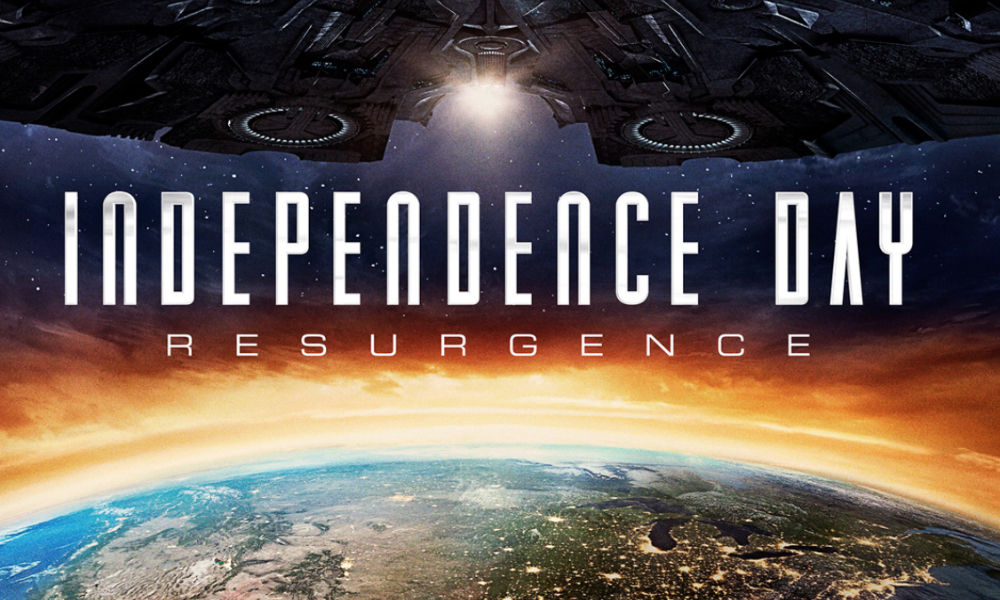 Catch up with what's new as "Independence Day: Resurgence" returns 20 years after its predecessor.
What's it about?
Twenty years on from 1996's "Independence Day," aliens have returned to earth and are hellbent on total conquest (as before).
In the meanwhile, an earth defense force has used material recovered from the first invasion to construct their own advanced technology. How advanced? Not enough. It'll take something special to save the world now…
Who's in it? 
Liam Hemsworth of "The Hunger Games" and "The Expendables 2" takes the lead as top pilot Jake Morrison, who'll no doubt prove critical to the earth's chances of repelling this alien army.
View the Trailer below:
Though the first film's figurehead, Will Smith, isn't in it, there are plenty other connections to "ID1."
His character's wife, Jasmine Dubrow, is again played by Vivica A. Fox and his stepson, played by Jessie Usher ("Survivor's Remorse"), is now a pilot and officer in the Earth Space Defense force.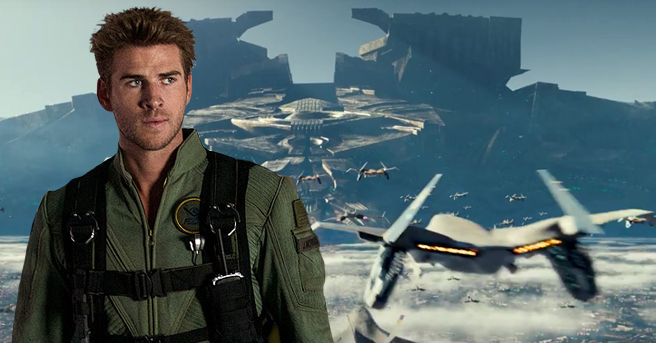 Jeff Goldblum returns as David Levinson, the scientist with a key role in the film's earth-saving exploits. No longer an undiscovered genius, he's now in charge of the ESD.
Also recruited to the ESD are several new faces to the franchise, including Chinese actress and singer Angelababy ("Tai Chi Hero") and French actress and singer Charlotte Gainsbourg ("Melancholia.") Sela Ward of "House" is another new character, playing the incumbent US president.
That means Bill Pullman is now ex-US President Thomas Whitmore, called upon for his expertise and leadership when the alien threat returns.
Mary McDonnell continues as Whitmore's wife, Marilyn, while their daughter has grown up, and is now played by Maika Monroe ("It Follows.")
Who's behind it? 
Disaster movie expert Roland Emmerich takes the helm, as he did for "ID1."
Though hardly a critics' darling, his penchant for large-scale spectacle — as seen in "The Day After Tomorrow," "2012," 1998's "Godzilla," and "White House Down" — means that he's brought in over $1bn at the US box office, $306m of which came from the first "Independence Day" alone.
When's it out? 
A release the week of June 24 beckons for many of the film's target territories.
That includes Pakistan (June 23rd), Philippines, South Korea and Indonesia (June 22), Australia, Argentina, Brazil, Hong Kong, Mexico, Netherlands, UK and Ireland, Russia, and Singapore (June 23), and the USA, Canada, China and Taiwan (June 24).
Still, some of the world's largest film markets don't get it until a bit later, including Spain (July 1), Japan (July 9), Germany (July 14), France (July 20) and Italy (September 8).
Stay tuned to Brandsynario for more updates.