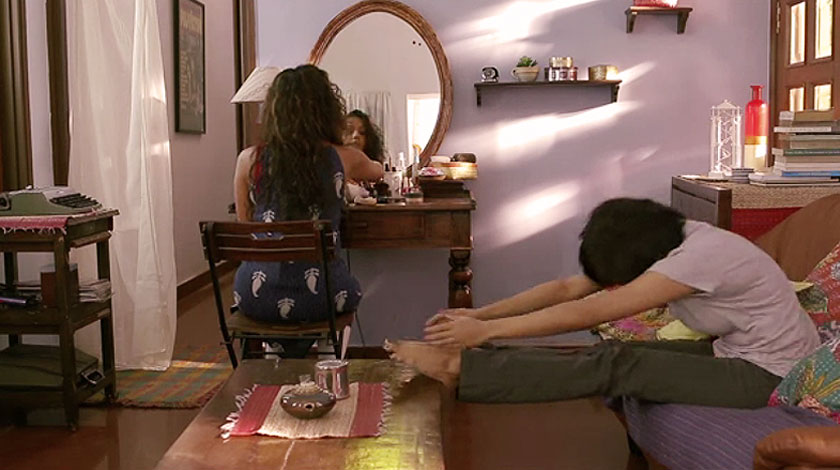 12,354 views
A lesbian couple preparing to introduce each other to their parents; discussing their apparel, hair and makeup is a common shot in any western TV show but, no.
This is the first ever Indian ad which has very non-subtly touched the taboo topic severely stigmatized amongst the masses of the country.
Not only has the ethnic clothing brand, Anouk's ad dabbled the controversial issue with confidence, they have made waves all across social media. The ad's video has received over 2 lakh hits on YouTube within 10 days.
Take a look:

Conceptualised by Ogilvy and Mather, the ad represents a stigmatized portion of society i.e lesbians. While there have been numerous portrayals regarding this topic in the Indian film industry, this is probably the rare few times when this topic has been portrayed in the Advertising business.
Indian Advertising is taking leaps and bounds yet they have not taken up this much of unconventional airs ever before. Recently, Deepika's My Choice advert for Vogue Empower campaign was the center of heated debates, being severely praised and criticized at the same time.
Titled as 'The Visit', the tagline for the ad is "Bold is Beautiful".
"We tried to avoid the stereotypes associated with gay people. There was no one woman looking more masculine or feminine in the film. We tried to give it a candid feel like it is any other couple being apprehensive about meeting the parents," says one of the ad-makers.
By the looks of it, the media is encouraging and promoting the messages presented over here. According to The Times of India, "Ads like these are welcome not just in themselves, but because they are the surest signs of social mores changing- in this case decidedly for the better. This paper has maintained that the sexual orientation of people is a matter of individual choice and neither the state nor the society should impinge on that choice."
By definition, India is a 'secular' country but their legislative system does not in any way account for homosexuality.
There also seems to be an increasing discrepancy between what the country's masses believe in and what the media boldly promotes and depicts in regards to the lifestyle and culture of the nation.