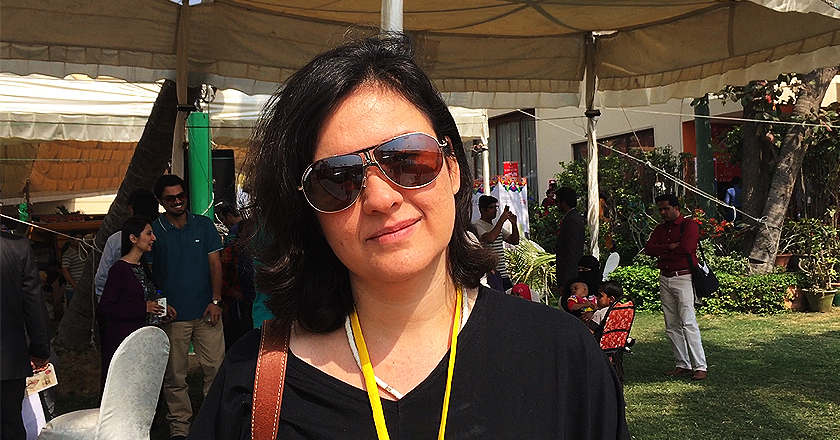 Since its launch in 2010, the Karachi Literature Festival has been one of the most anticipated annual events for the residents of the city. Taking place in the beginning of each year, the number of people attending has been increasing exponentially bringing together prominent speakers, authors and participants to this literary treat.
On meeting with Kamila Shamsie, one of Pakistan's most prominent novelists, I asked her what she thought were some of the main highlights of the Karachi Festival and how it compares to other such festivals around the world.
"I've been to more festivals around the world than I can count in a lot of countries. I think other than the Jaipur Festival, this is the one that has the greatest energy and the widest range of people in the audience."
There is always excitement around foreign writers visiting and the chance to meet with those novelists whose books one has read. In the past notable writers that have visited include Karen Armstrong, William Darlymple, Dr Raj Mohan Gandhi (the grandson of Mahatma Gandhi) and many more.
This year's key note speakers were Nayantara Sahgal , the niece of Jawaharlal Nehru and Zehra Nigah.
Kamila who is the author of five novels, with the most recent being A God in Every Stone, mentions that as a writer, "It is always the students I'm most pleased to see" and that an event like this "allows writers to get living engagement with their audience "
I was also curious about her trip to Antarctica for which she travelled to write a weekend magazine travel special for the Guardian. Having returned recently from a place very few people have the opportunity to visit and one that is almost virgin territory, Kamila says "Antarctica is amazing , you feel like you might be on another planet " and " you don't have a visual sense of what it looks like till you get there"
At KLF 2015, Kamila was the moderator for the session on the book launch of "The Unique Ones: a history of Pakistani cricket " by Osman Samluddin and was one of the speakers for the session " Crossing Genres: Translating Fiction into Drama"
Watch her complete interview here: