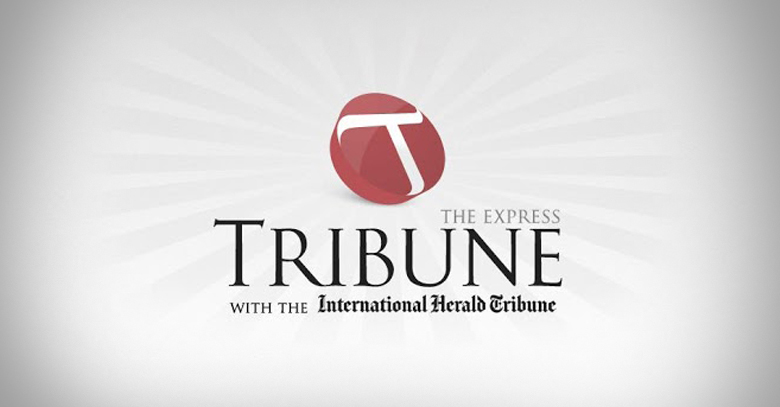 Azfar Nizami,the Marketing Director of Daily Express and Express Tribune, talks about how they took up the challenge to launch an English newspaper in Pakistan with low literacy rate and readership.
He has to his credit the distinction of serving the newspaper and making it what it is today.
Synergyzer: Why was Tribune brought to Pakistan?
Azfar: We launched Express Tribune in affiliation with the International Herald Tribune.
The reason was the need for credibility and distinguished quality in terms of design and reader friendliness, compared to existing newspapers in Pakistan.
Synergyzer: What is your opinion on the readership and advertising trends in the print media industry in Pakistan?
Azfar: There is a preconceived notion that newspapers readership has decreased. However, I tend to disagree since other newspapers and magazines, even internationally renowned ones have started publishing here and more are expected to establish themselves.
There may be a small decline since the urban youth is more interested in the digital medium, but it is not significantly affecting newspaper sales.
We should realize that comparing Pakistan to European & USA markets is rather farfetched since those markets are extensively developed with widespread access to internet that has translated into decline in readership there.
Also, even with the influx of news channels, newspapers and magazines provide details that TV does not.
Moreover, to address the urban youth in the Express Tribune, we are encouraging them to play a more active role through inviting their editorial content and views and promoting the newspaper through activities in different educational institutes.
As far as advertising is concerned, there has been a reduction by about 6 – 8%, since economic growth has slowed down.
The notion that the print medium is becoming obsolete doesn't hold any ground.
Synergyzer: Considering speculations about declining readership, are there any researches to give a clearer picture?
Azfar: No, but there is a dire need for a national readership survey to take place to deduce the exact readership in Pakistan.
Different media houses initiate researches on their own, but authenticity remains an issue.
Synergyzer: Is the print media industry doing anything to uplift its image of losing readership and advertising share?
Azfar: I believe the All Pakistan Newspaper Society (APNS) devised a campaign for readers and the corporate sector on the importance of print media that was advertised in various newspapers sometime back.
Again, unless we don't know the actual nationwide readership numbers steps can't be taken to address the issue properly.
Synergyzer: What has been the impact of increasing paper costs on the readership? Can we look forward to any initiatives to reduce or subsidize newspaper costs?
Azfar: Newspaper publishers decrease circulation and bear the major portion of the cost on their own. There is hardly any effect on consumers, except for minimal price increases.
See, we buy paper from the international market; hence prices are already set in terms of exchange rate. As yet, there are no subsidies or reduction on the cards.
Synergyzer: Have there been any innovations in the newspaper industry?
Azfar: The quality of color and printing has improved majorly. For instance, you don't see any black ink running out anymore.
Pakistan Today launched in a smaller format than the regular broadsheet size newspaper, which saves cost. Colored printing is more presentable now, although costly.
Synergyzer: In your opinion, does the Pakistani urban market hold any scope for technology like e-book readers & iPads?
Azfar: Currently, these gadgets are for a niche market in Pakistan since they are expensive and developing applications for them is not a feasible option.
Such adaptations will become widespread in Pakistan, but there are still some 5 to 7 odd years to it.
Meanwhile, all newspapers have e-papers or online news portals to cater to tech savvy consumers who are growing day by day. The Express Tribune has a very interactive website to encourage participation from this group.
Synergyzer: What do you believe are the reading habits of urban youth? Are they being catered to?
Azfar: From what we have observed, young readers are mostly interested in sports, lifestyle and entertainment, with hardly any inclination towards politics and current affairs.
To cater to them, Express launched a sports section spanning two pages.
The Express Tribune website has a vibrant lifestyle section and other youth-related content which is updated every day. Our paper also carries content for them daily.
Synergyzer: Do you think that young readers are losing interest in the print medium? Will accessibility through the digital medium increase their interest?
Azfar: There is widespread debate about the readership of various conventional newspapers.
The youth looks for change and vibrancy, and that is where the print medium extends its accessibility to the digital medium.
The Express Tribune website is designed for them, with content revolving around their achievements. Our Comments section online is proof to the interest that youngsters have in our online news medium.
Synergyzer: Do you think there is scope for magazines on sports, music and other lifestyle genres in Pakistan?
Azfar: Definitely. But do keep in mind that Urdu newspapers have 97% circulation, while English newspapers are read by only 3% of the market.
Magazines may initially get a similar response, yet youngsters have so much exposure they want quality magazines with content.
In my opinion, the advertisers are open to such ventures since 60% of our population comprises of people between the ages of 15 to 44 years.
Synergyzer: In your opinion, is there a greater focus on television channels versus print media from the owners of media conglomerates? Is print media being allowed to stagnate?
Azfar: No, they are both equally important. Although, when it comes to advertising, print media has its limitations in effectively executing ideas in Pakistan, which is why TV gets advertiser preference.
This can be addressed by employing creative advertising within this medium.
An example can be the talking adverts being used in the Times of India. Even though it's costly, such creativity will not just reverse the exodus of readership from print to internet, but also increase readership.
Such creativity is pivotal for not just the continued survival of print media but its longevity.