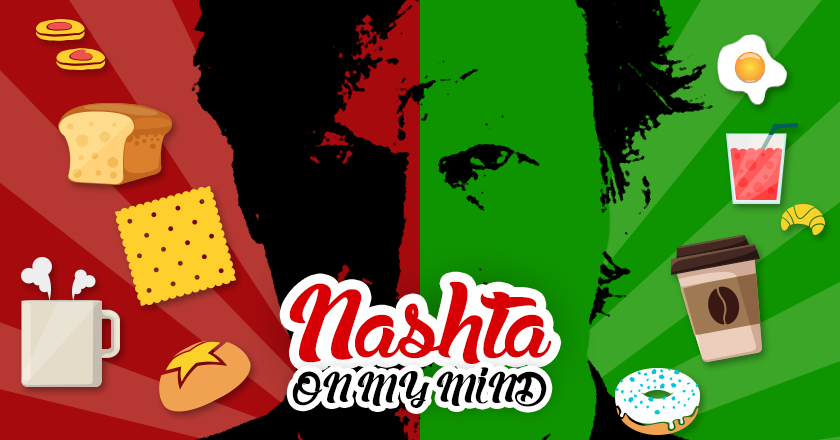 By Heba Moeen
A leading news channel (let's call it XYZ), in a risky attempt to expose Imran Khan's midday activity revealed what he, along with a few other PTI officials, was about to do a few days back.
Watch the national tragedy coverage here: 
The BREAKING NEWS flashed with great precaution while revealing that HE WAS ABOUT TO HAVE BREAKFAST! 
XYZ once again proved how it is the most watched news channel in Pakistan; showcasing the unseen and highlighting the unusual thing that is its unique selling proposition, not to mention catching politicians red handed while involved in such activities. 
The channel's outdoor team, after chanting anti-government phrases throughout the night was lying drop dead at the dharna venue when all of a sudden they caught Jehangir Tareen and Pervaiz Khattak smuggling breakfast to Imran Khan's container. 
It was deemed smuggling by the news reporters as this particular container is now considered a foreign object and likened to another country. His container will now be identified as 'Baaghiland', the residents of which will only be allowed to travel around the parliament post government permission.
While enlightening the audience of Imran Khan's corrupt ritual of having breakfast, the newscasters also revealed that he was also going to use crockery for food consumption, a habit which is absent in politicians.
"Included in Imran Khan's breakfast were omelette, milk, bread, butter, jam, and mangoes etcetera," read the news report.
While it was very unkind of Imran Khan and his entire team to have consumed the entire breakfast without offering anything to XYZ News' starving team, it is still quite appalling to know that he actually prefers having breakfast in the morning.
Until this breaking news, all Pakistanis were sure that Mr. Khan survives on some alien conspiracy nutritions. Now that the dirty secret has been revealed, thanks to XYZ News, politics will never be the same again considering PTI Chairperson's food consumption.
"The channel's indirect signal at the mention of 'jaam aur aam' meant the official politician's energy drink. How could they!" bellowed an activist who promised to make this TV channel observe its own social media death.
A former PTI worker who is now a whistle blower disclosed that the bread was bought from a nearby Azadi Stall, privately owned by the president of Pakistan who is actually an active participant of these revolutionary protests. 
Uncle whistle blower also told XYZ News that Khan only prefers eggs bought from a special poultry farm of bhaagi chickens in Bani Gala; having a green and red plumage these chickens lay PTI's corporate branded eggs which are also of the same color combination. 
Secretly located, this special breed of chickens serves as a brand evangelist.'Go Nawaz Go' they jeer every sunrise and sunset. Moreover, this entire setup is also a conspiracy to attack the parliament and opposing politicians with eggs of the Azadi Poultry Farm one day.
Meanwhile, PMLN has vowed to protect their flagship brand of Nihari Paey as breakfast consumption and plans nationwide protests again Imran Khan for having breakfast of such an elite caliber. Planning to go to extreme extents, any measure could be taken to protect the undemocratic democracy.
The Supreme Court's Suo Moto notice against Imran Khan's breakfast is noteworthy and has made headlines in newspapers, however, the issue is that all of them have been printed, read and kept in the offices of just one particular news channel as a result of which the need of breaking news became inevitable. Likewise, anyone claiming to be a tiger with nihari flowing in their veins is requested to be deposited in the parliament, in the government's lost and found department because this is where all of them belong.
While it was very thoughtful and responsible of XYZ News to reveal the reality of PTI's breakfast, the nation is requested to remain patient till Inquilaab is discovered.
Disclaimer: The views expressed below solely belong to the writer and does not necessarily imply Brandsynario's opinion towards an individual or a group.