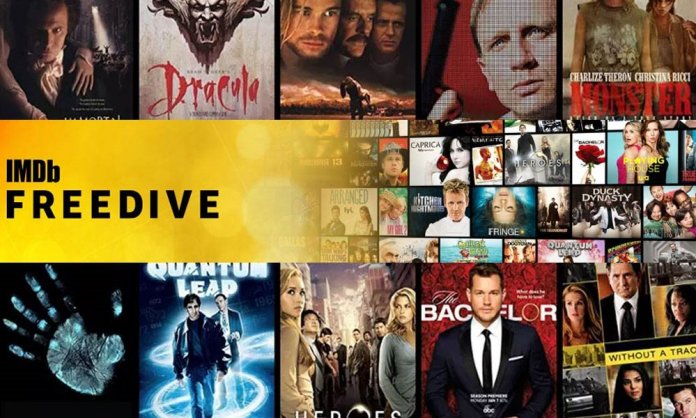 Freedive is a free video streaming service launched by IMDb– the hub of entertainment news.
This ad-supported service has been launched in the United States this week. It offers a dozen of popular TV shows and movies without a paid subscription.
The online database is always the first go-to site for the users when they want to learn details about any film, television shows, actors, film crew etc.
Now that they can also watch the full length of their favorite movies and TV shows on IMDb, is indeed big news!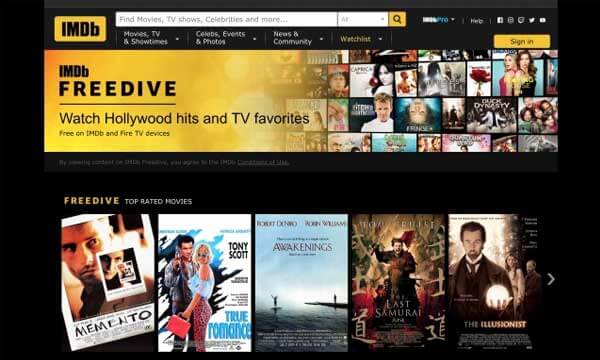 Although the site doesn't contain the latest movies of the season yet, it has a pretty good initial collection of all time favorite movies including:
Drive
Adaptation
Gattaca
True Romance
Last Action Hero
Legends of the Fall
Panic Room
It also has popular TV shows such as:
Fringe
Quantum Leap
Gilligan's Island
Heroes
The Bachelor
Considering the popularity of IMDb among the people when it comes to getting information about their favorite TV shows and movies, Freedive can attract a large number of an audience because of deep content irrespective of the ads and can also move to produce its original content after some time like Netflix does now.
Col Needham, Founder and CEO of IMDb said:
Customers already rely on IMDb to discover movies and TV shows and decide what to watch. With the launch of IMDb Freedive, they can now also watch full-length movies and TV shows on IMDb and all Amazon Fire TV devices for free.

We will continue to enhance IMDb Freedive based on customer feedback and will soon make it available more widely, including on IMDb's leading mobile apps.
The IMDb Freedive can be accessed on the IMDb website without any paid subscription to watch the channel. Users can sign into the website using their Amazon, Facebook, or Google account or just by simply creating a free IMDb account.
Freedive will feature a list of personalized content in your account and will recommend you new stuff. The users can rate the movies and TV shows after watching to give feedback to the IMDb database.
The big screen watch list of upcoming films will keep you up to date about the latest movies in your nearby theaters with email alerts.
IMDb Freedive is now live at www.imdb.com/freedive.
Stay tuned to Brandsynario for more updates and news!