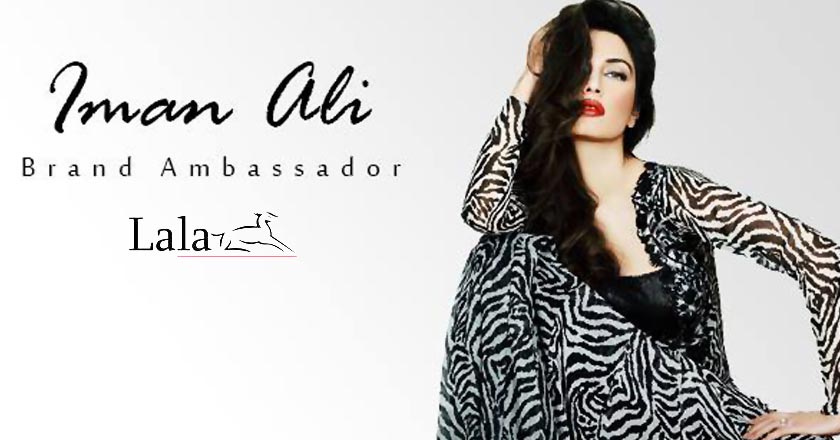 'Khuda K Liye' star Iman Ali features in 'Lala textile brand' after her consistent and progressively sizzling appearance in 'Asim Jofa'. Iman Ali is now the official brand ambassador of Lala Textile, as the brand feels proud in proclaiming the famous model and actress as their new brand face in a recent press release.
Iman Ali, is deemed to be one of the country's most recognized movie star, model and television celebrity. Iman Ali's affiliation Lala Textile is bound to put the brand in front running with some of the best national fashion designers for the collections of Spring/Summer, Mid-Summer and Winter Collection shoots within 2014. The press release confirms the actors association with the textile brand for all collections this year, at least.
Iman Ali will also be seen in Pakistan's upcoming action-thriller Operation 021, co-starring with Shaan Shahid, thus helping Lala Textile's cause immensely.
As per the press release, CEO Pervez Lala announces Iman Ali's exclusive association with the House of Lala Textiles, remarking;
"We have worked hard to constantly innovate with new collections, brands, lines and to expand our reach within Pakistan and now internationally in India, The Middle East and the UK. Indeed bringing Iman Ali to Lala complements our consistent endeavours to build on our brand and its stature and we look forward to having her exclusively represent the House of Lala throughout 2014."