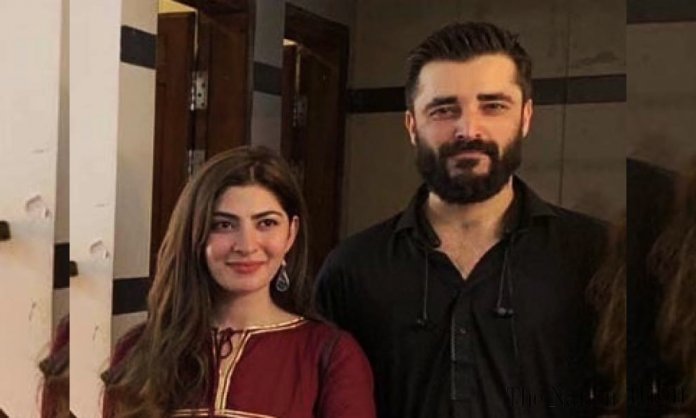 7,532 views
August 28, 2019: Remember when news of Naimal Khawar Khan quitting her acting began circulating all over social media, right on the day of her mehendi?
Well, Naimal has finally broken silence over the rumors. Have a look at what she has said:
First, I am a consenting adult woman capable of making my own decisions and this narrative of 'saving me' is nothing short of demeaning my right to choose for myself

— Naimal Khawar Khan (@Naimalkhawarr) August 27, 2019
She further explained saying that the decision was entirely hers and she had taken it 9 months ago:
Second, while I understand that public figures are always subject to criticism even when it's their personal life choices, please dont distort facts. I left acting 9 months ago and the decision was entirely mine. Dont spread false news to sensationalize someone's special day

— Naimal Khawar Khan (@Naimalkhawarr) August 27, 2019
Well, we're just glad that we took it as a rumor and not solid news.
Let us know what you think!
August 22, 2019: Hamza Ali Abbasi and Naimal's wedding bells had just began to ring when we noticed a disturbing rumor making rounds on social media today.
It is being said that Naimal has already announced her retirement from her acting career to pursue art.
While many are busy calling out Hamza, as they believe he has probably asked her to quit acting, we decided to investigate.
Nowhere on her instagram account can we find this post (except for her tagged photos, instead), so we're calling it a rumour.
#SayNoToPlastic: Administration Invites Beggars, Transgender Persons to Sell Cloth, Paper Bags
What do you think? Let us know in the comments.
August 21, 2019: Pakistani actor Hamza Ali Abbasi is to tie the knot with starlet Naimal Khawar in a closed-wedding ceremony.
The wedding is to take place on Sunday, 25th August.
Rumors of the wedding took over social media after images of the supposed wedding card was shared.
It went viral and soon #HamzaAliAbbasi and #naimalKhawar started to trend in no time.
A source has confirmed to the Express Tribune that the card is indeed real and the two are to tie the knot in a beautiful ceremony on Sunday.
We send our heartiest congratulations to the couple for the start of a beautiful journey.
*This is a developing story.
Stay tuned to Brandsynario for more news and updates.