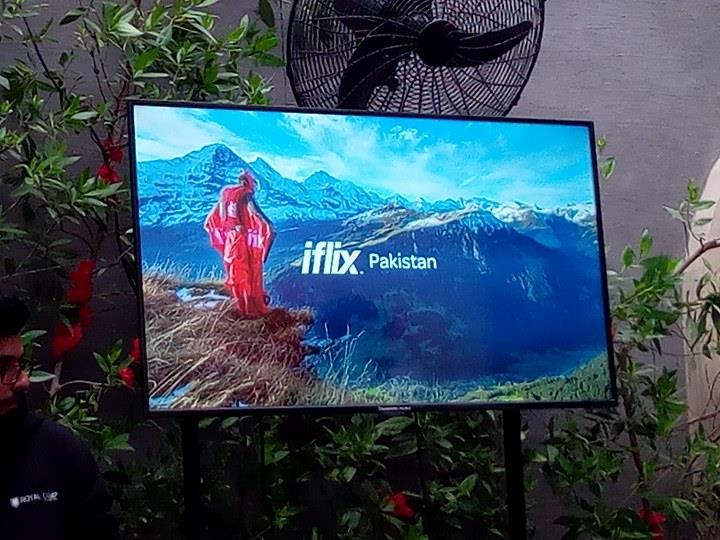 iflix, a video-on-demand platform which entered Pakistan and went live on 9th January now has 40,000 members on the platform already, expecting to surpass 50k this weekend (22nd January)!
Curious about how the company wishes to target a difficult market like Pakistan is what got us interested in this new entry.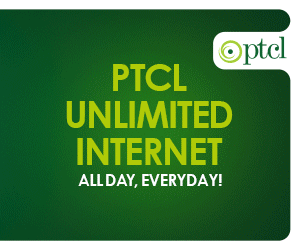 Netflix, known to be a global competitor and one of the best also an online content provider made its way into the country sometime back, however, struggled to captivate the audience.
So what makes iflix different and how does it plan on giving a huge name like Netflix a tough time? Here's what Country Manager Farees Shah had to say:
Note: All headings with * are bonus content
Why Pakistan?
"Content consumption has moved from live to on-demand, one of the biggest changes seen by the world. The reason why Pakistan is an important market for us is because we have 36 million mobile broadband users in Pakistan.
35/4G services rolled out in the country back in July 2014, meaning that every month, this number is growing by approximately 1 million users. Meaning by 2020, we can expect this amount to grow to 50 million and even exceed it, making it a big enough market to target."
Piracy
"The company's mission made sure everybody has access to legal content. We as a company, our concern is not who we are competing with, but how to get the person who prefers piracy content to stop and move towards a legal on-demand content service."
"The team is trying to fill the gap between the user and the pirated content, the reason behind piracy is maybe I want to watch a show of my own choice, at my choice of time, on a device of my choice, there are few legals ways to do that, resulting in piracy."
The Team Behind iflix
"The company that started iflix is Catcha Group, a company which invests in internet companies, Sky, a UK based broadcaster, Metro-Goldwyn-Mayer (MGM), Creative Artists Agency (CAA), EMC, and others."
Download & Offline Stream
"Works on low internet speed of 1MB, you can also download the content and watch it offline. Let's say Wi-Fi at work is faster than the one at home, so you can download 5 episodes and watch them over the weekend."
"The download will self destruct within 7 days of downloading. This only happens in the mobile phone and tablets as its a feature of the iflix application, for laptops and desktops, users can save the files through the website, so it remains."
Content Contributors
"We have 6 Hollywood majors, Paramount, Warner Brothers, NBC, Fox, MGM, & Disney. In Pakistan we have HUM, we are in talks with others."
Foreign Content
"We have Korean, Indonesian, Malaysian, we are also getting Arabic content, South African, and more."
*Celebrity Follow
"In the next few days, we will be making this live, you can see what your favorite actor or actress is watching with us, you will be able to look at their playlist."
Iflix Original Content?
When we hear about iflix, we think about Netflix, and even though it could not make a big footprint in Pakistan, it has some really amazing original content, which we have to admit. So, what about iflix? Is the company looking forward to its own?
The answer was yes, iflix is currently experimenting with this in other countries outside of Pakistan at the moment, for now, the goal is more towards the pre-existing content and trying to bring that to the users before getting unique content. Maybe not in 2017, but sometime around 2018-19 something can be in the pipeline.
Flat Rs 300 Rate
We asked Farees that why is iflix charging only 300 PKR, and if the company will increase this price. To this Farees responded that the amount will remain the same, unless the company introduces HD content the rates may change then.
He further added that there are two ways to earn Rs 10,000 you can either collect Rs 1,000 from 10 people or Rs 100 from 100 people. For a country like Pakistan you will consider the option which is more affordable for the consumers, the goal is still the same.
Payment Process
The payment process will be sent out via email when the 1-month free trial is about to end.
Local Content Library
According to the GM, the company has a content license with HUM for 50 shows, and they are in talks with others. By mid year 2017, the aim of iflix is to introduce 70-80% foreign content with Urdu subtitles for the residents.
As time goes on, the idea is to increase the local content library, while equally balancing foreign content, iflix Pakistan will sooner or later have a massive local content library for audiences of all genres, whether it be movies or TV shows.
Devices
iflix allows you to connect upto 5 devices on the same subscription, and two people can simultaneously watch whatever they like on different devices.
Stay tuned to Brandsynario for more news and updates.