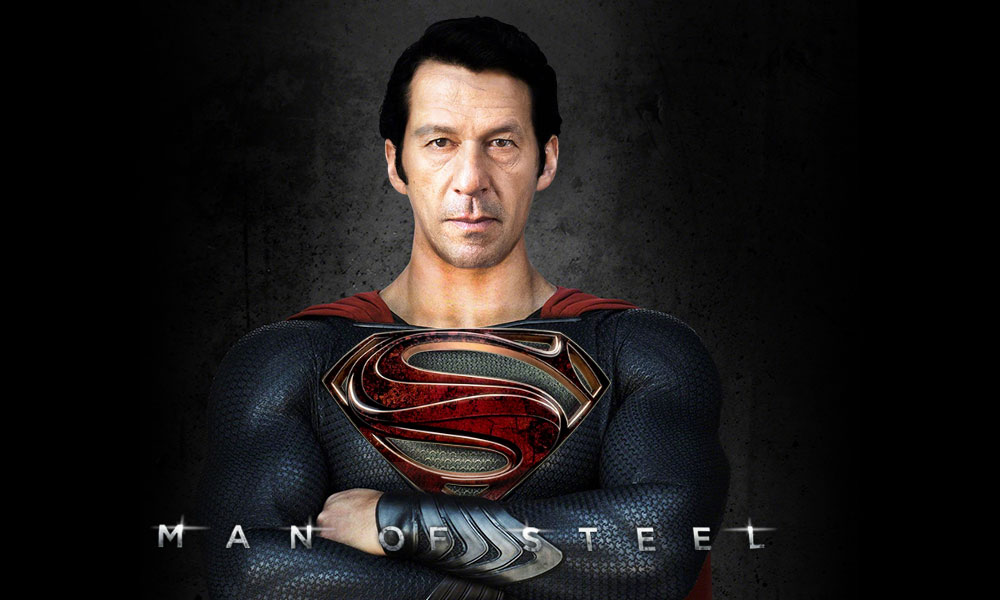 Disclaimer: The views expressed below solely belong to the writer and have only been put up in good humor. The content should only be taken as light-hearted comic take on current affairs, no offense to any individual or any group is intended.
Superheroes possess everything we don't and that keep us fixated on their supernatural powers. All thanks to Marvel and DC Comics, our childhood was smitten by Superman's relentless efforts to save the world, Spiderman's struggle to punish the wrong and Batman's fancy gadgets. Superheroes are as close to us as fairy tales.
Ever wondered what Desi comics would look like? In the midst of tensions and pimple-inducing worries, let's loosen up a bit and sit back to enjoy the satire we are about to throw at you.
Here comes the mighty Kryptonian Imran Khan leaving no stones unturned to change the system.
We present to you our local Thor "Maula Jutt" rocking his new avatar and blonde wavy locks, with somewhat a similar prop.
Read More:  10 Hilarious Brand Endorsements by Pakistani Celebrities
Only Shahroz Sabzwari could fit into this skin hugging Spiderman suit sharing same 
physique as Andrew Garfield.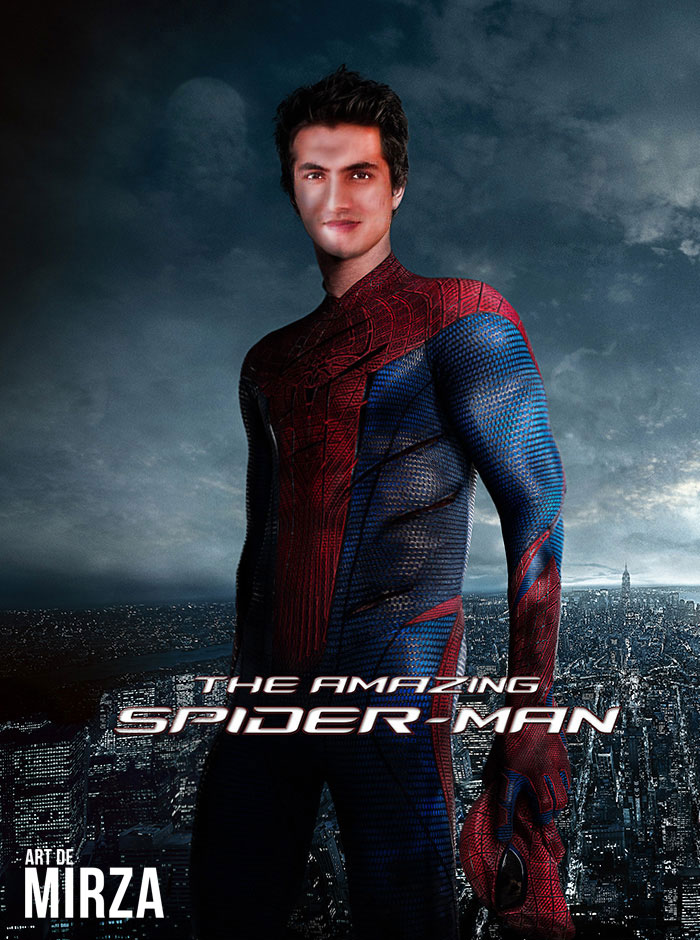 Go Green! The Leading anchor and host has been known to show his angry side every time he finds himself drowning deep in controveries.
Now You See Him Now You Don't. Lala Comes to the field and goes away at such a speed that even Flash can't surpass!
No hard feelings, fitting gender equality into the picture Meesha Shafi can pull off Black Widow avatar like a PRO.
Contributed by: Paras Saif
Image Credits: Mirza Taimoor