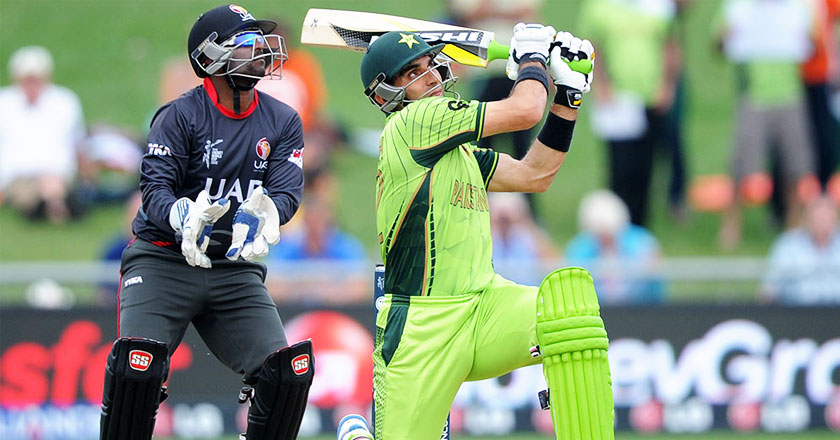 Amongst various discussions by analysts and experts about Pakistan's standing on Pool B, the match against Pakistani cricket team and the UAE started today morning at Napier, New Zealand. Pakistan got off to a poor start.
However by the end of these innings, Pakistan managed to score 340 runs. A reason for the cricketing fans to rejoice, that the deteriorating performance of Pakistani cricket team has finally reached an all time high for the 2015 Cricket World Cup. The nation's cricket team manages to remain one of the most unpredictable cricket teams in the world.
Despite things not looking up and Nasir Jamshed getting out at the beginning of the match and him not performing well yet again during this World Cup, the team managed to pull off a pretty great batting performance during this match.
Another notable feature of this match was that Shahid Afridi has completed 8000 runs in his ODI (One Day International) career during this match by scoring a quick fire 21 off a mere 7 balls.
The likelihood of the Pakistani team winning this match has increased, and now is the time to watch the second innings of this match.
The Pakistani team has won the match against Zimbabwe, but lost the match against India and the West Indies. Whereas the UAE cricket team has lost all three matches that it has played.  If the Pakistani cricket team wins this match then the team will be all set to play against South Africa, which will definitely present itself as a challenge.