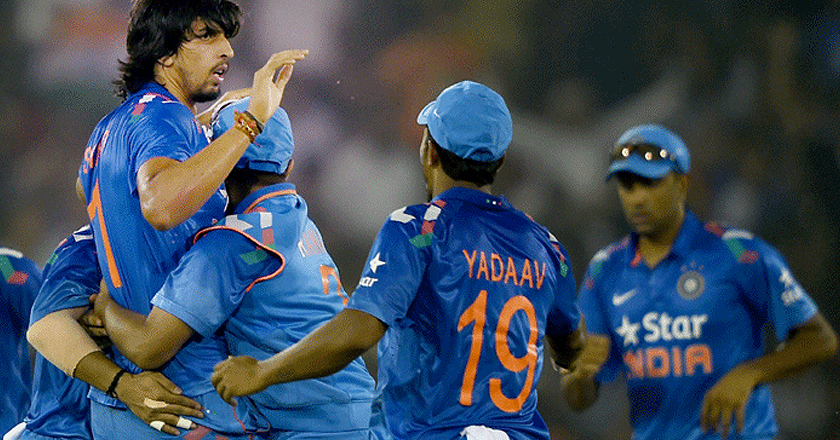 The BCCI (Board of Control for Cricket in India) has finally announced the shortlisted names of players who are supposed to partake in the World Cup 2015.
The announcement has finally put to rest all the rumors and speculations about who will be the lucky 15 cricketers that will able to play for the upcoming World Cup which will be taking place in New Zealand and Australia.
The 15 member squad will be playing under the captaincy of Mahendra Singh Dhoni.
The members who made the cut include:
MS Dhoni, S Dhawan, Rohit Sharma, Ajinkya Rahane, Virat Kohli, Suresh Raina, Ambati Raydu, Ravindra Jadeja, R Ashwin, Akshar Patel, Bhuvneshwar Kumar, Ishant Sharma, Mohammed Shami, Stuart Binny and Umesh Yadav.
Indian cricket team selectors had arranged a meeting in Mumbai to decide and announce the names of the players. Despite his great performance in the Ranji Trophy, Yuvraj Singh has been ignored by the selectors.
The people in the board had concerns regarding the fitness of Ravendra Jadeja however given his track record and his health report the eventual decision was to include him in the team.
Apart from the 15- member team that has been selected for the World Cup, Dhawal Kulkarni and Mohit Sharm have been included for the tri-series test matches wihich will be played in Australia.