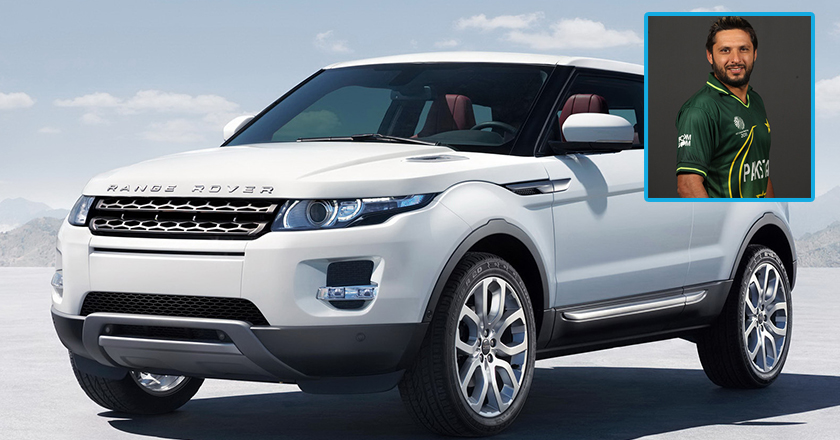 The ICC Cricket World Cup 2015 is on and the skills of all top cricketers are on display.
With the development of cricket as a global game, these cricketers have become heartthrobs and are essentially more popular than film stars. They even earn more than actors.
It is natural therefore for them to have a bling-bling lifestyle.
Fast bowlers and hard-hitting batsmen have always been more flashy and flamboyant than their other teammates and one way to show their flamboyance is by shiny, new, expensive cars.
Following are the cars kept by five very famous cricketers.
Virat Kohli
Kohli exploded on the international scene with his aggressive batting during the World Cup 2011 in India. He came on the scene as a shy teenager and now is the vice-captain of Indian Cricket Team. He has his SUV such as the Toyota Fortuner, he also owns two Audis.
Shahid Boom Boom Afridi
Shahid Afridi is the heartthrob of millions and true to his fame, his net worth is said to be $10 million. Our 'LaLa' has many cars in his collection such as the Toyota Land Cruiser, Mitsubishi Pajero and the Range Rover.
Mahendra Singh Dhoni
The poor village boy from Jharkhand who made his wicket keeping and batting debut in 2005 is now Indian Cricket Team's captain. Dhoni not only has an impressive bike collection, he has a very very impressive luxury car collection as well.
The list of his cars includes Ferrari 559, Mitsubishi Outlander, Toyota Corolla, GMC Sierra, Audi Q7, Land Rover Freelander and Hummer H2.
Lasith Malinga "The Slinga"
Also known as the "Slinger" or "The Slinga" due to his slingy, sidearm action, Malinga is the face of Sri Lankan cricket and their most famous and effective fast bowler since Chaminda Vaas. Malinga, like many fast bowlers is known for having a fondness for fast cars. Malinga has gone one step ahead and has started participating in amateur car racing. He owns a Mercedes C-class and Audi R8 along with a modified Mitsubishi.
Yuvraj Singh
Yuvraj Singh owns a Lamborghini Murcielago and Porsche 911. Porsche 911 was gifted to him by the former Vice President of the Board of Control for Cricket in India (BCCI) Lalit Modi for hittng six sixes in an over in the 2007 World Twenty20 match against England.
Credit: Carmudi