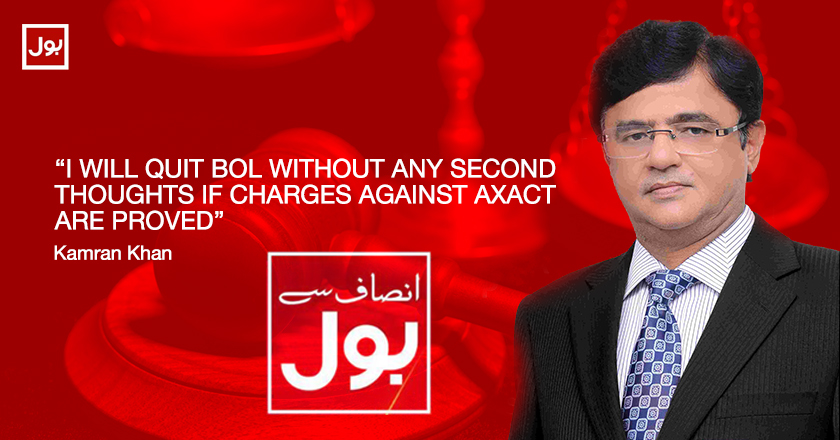 The President and Editor-in-Chief BOL Media Group, Kamran Khan has finally spoken about the recent Axact fiasco. In his discussion with Waseem Badami at the 11TH Hour Show, Kamran Khan said that he will quit BOL if charges against Axact are proved.
The renowned senior journalist explained how Declan Walsh, the mastermind behind Axact's scandal contacted BOL/Axact officials to cover the Geo and Bol's ongoing controversy.
Read more: BOL News Official Launch Date Announced
According to Khan, the management had no idea that the investigative piece is aimed to defame Axact Pvt Ltd. Khan expressed his shock over the allegations, adding that how can the state institution make any raids without proper investigation.
The Axact scandal started with Declan Walsh's investigative report on the company's illegal operation in the online education sector. Walsh claimed that the leading software house is earning millions by selling fake diplomas.
The story went viral overnight making it a trend on social media. Following up with the allegations, Interior Minister Choudhary, Nisar called FIA to investigate further.
Yesterday, FIA officials raided Axact's offices in Islamabad and Karachi, confiscated company's properties and took a few employees into custody.
Axact and BOL media Group, so far, have denied all allegations calling them baseless, substandard, maligning, defamatory and based on false accusations.