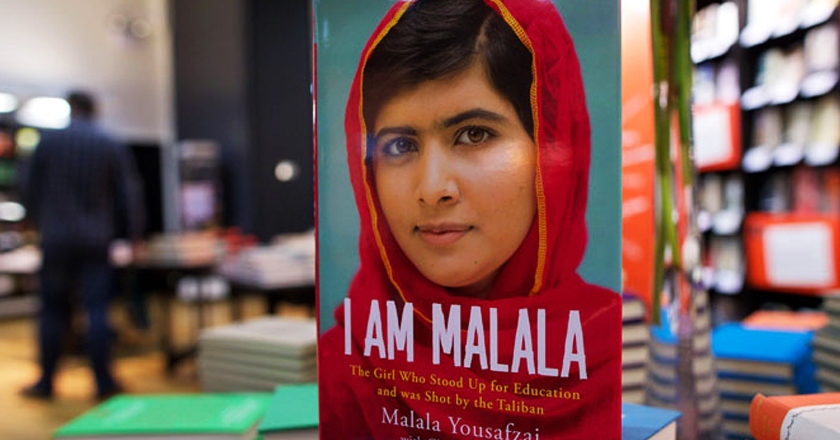 Nobel Prize Winner, Malala Yusufzai, was honored at the 57th Annual Grammy's Awards yesterday for her tale of bravery and determination, as narrated in the audio book, I am Malala.
The story of the book, "I Am Malala: How One Girl Stood Up For Education and Changed the World", was originally written by author, Patricia McCormick, as narrated by Malala herself. The audio version of the book was created by Neela Vaswani, under the Hachette Audio label.
Malala Yusufzai, raised by a poor father and an illiterate mother, in an underprivileged background, fought for her right of education in the face of extreme terrorism. In her narration, she describes the number of challenges she faced on a daily basis and how she was taught to fight for her rights.
Watch the song here:
Acknowledged by the world, Malala's story has impressed and empowered many women across the globe. The victory at the Grammy's against "Appetite For Construction" by The Pop Ups, "Just Say Hi!" by Brady Rymer And The Little Band That Could, "The Perfect Quirk" by Secret Agent 23 Skidoo and "Through The Woods" by The Okee Dokee Brothers, just went on to show just how powerful and gripping her sacrifice in the name of education has been.
While the winner, Neela Vaswani, professor of cultural studies and creative writing, has never met Malala in person, she was all praises for her while talking to the reporters at the event.
Adding further to how she was surprised at the nomination, let alone the win, she talked about Malala, "She's very busy going to school and saving the children of the world. I hope Malala is happy. I'm thrilled to be a part of spreading her message further."