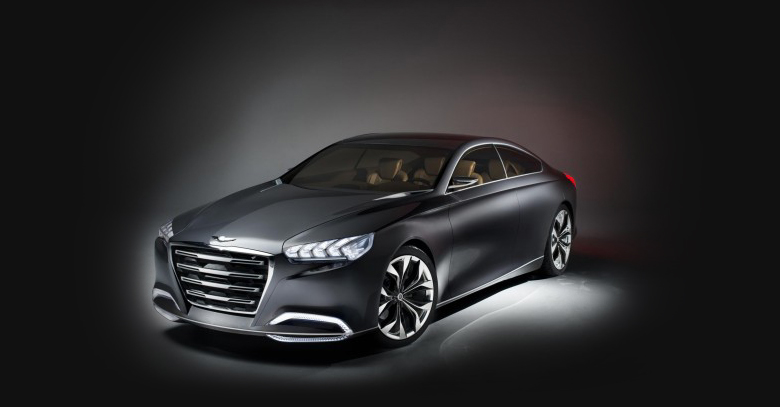 Recently, Hyundai Genesis HCD-14 was named the Concept car of the year 2013, which won the prestigious title against Honda EV-ESTER and Toyota Corolla Furia.
Initiated in 2002, The American 'Concept of the Year' Awards have recognized novel ideas, which would shape the future, beyond all brand stereotypes.
If there is anything which exhibits sheer passion of automobile engineering, it is the designs of a concept car, which inspires human creativity.
Hyundai's concept was recognized for its impressive attributes and improved driver experience. Genesis HCD-14 exhibits the promising engineering advancement and future of Hyundai's premium brands with driver eye-tracking and hand-gesture recognition, thumb controls or gesture recognition used to select navigation, infotainment, audio, HVAC, and Smartphone connectivity functions.
The world's fourth largest and South Korean Multimillion dollar brand, Hyundai seeks to attain a stabile position in an industry over shadowed by brand names like Honda, Toyota and of course General Motors.
The recent recognition and appraise for Genesis, keeps Hyundai in a steady place within the industry. A fair competition of innovation and ideas are always considered healthy for any industry, as it keeps the brands tip-toeing towards innovation, regardless of their brand heritage and consistency.
Let's hope Hyundai's recent surge gives birth to better ideas, helping both the industry and automobile evolution.