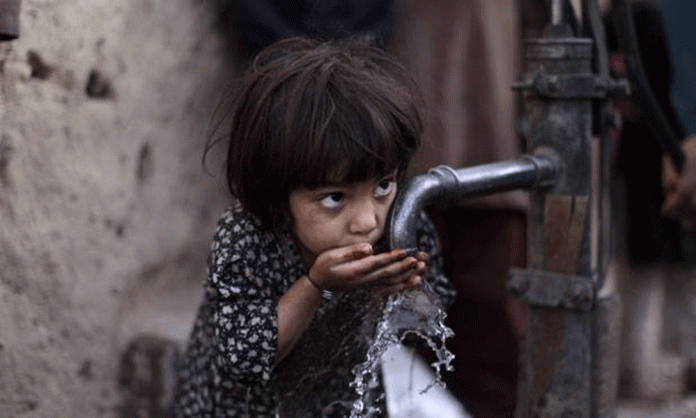 A study was conducted on the drinking water from Asia's biggest slum "Orangi Town, Karachi" at the Institute of Environmental Studies of Karachi University.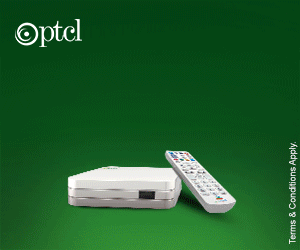 Shockingly, the results showed a high level of faecal particles and presence of Chlorine in the so-called "potable" water being supplied to the area. 
"Chlorine was found only in nine samples which reflect the presence of organisms of public health importance"
Samples were collected from various parts of Orangi for bacteriological and physicochemical analyses.
 37 out of 46 samples were found contaminated!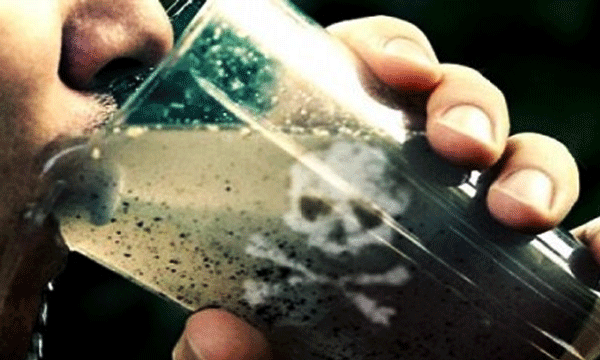 The report revealed:
Most critical were the high levels of total coliforms count (TCC), total fecal coliform count (TFC) and TFS (total fecal streptococci count), which were present in very high numbers as compared to the WHO guidelines, according to which there should be zero presence of these organisms in water," claimed the study.
Findings of the Report:
TCC (total coliform count): 1734/per 100ml
TFC (Total Faecal Streptococcal Count) : 1155.196/per 100ml
TFS (Total Faecal Streptococcal Counts): 5.043/per 100ml
Chlorine: 0.038mg/l.
The Chlorine level should be between 0.2mg/l to 0.5mg/l at the consumer level, and there should be no traces of pathogens in palatable water.
Causes and Suggestions:
The possible sources of such a result included discharge from drainage systems, rain water run-off, untreated sewage of domestic or wild animal faecal substance discharge from factories and infiltration.
At many locations, open drainage channels were found in Orangi, through which sewage seeped in and contaminated freshwater.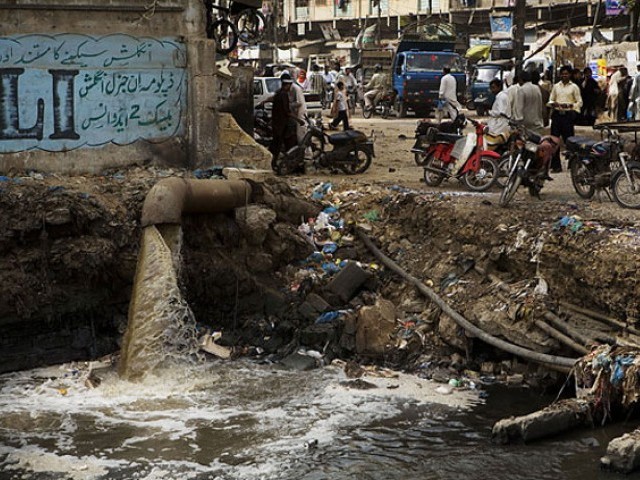 Dr. Moazzam Ali Khan, who supervised the study, suggested that there should be continuous monitoring of chlorine and micro-organisms level in the drinking water, so as to make the water safe for all individuals.
Stay tuned to Brandsynario for more updates!