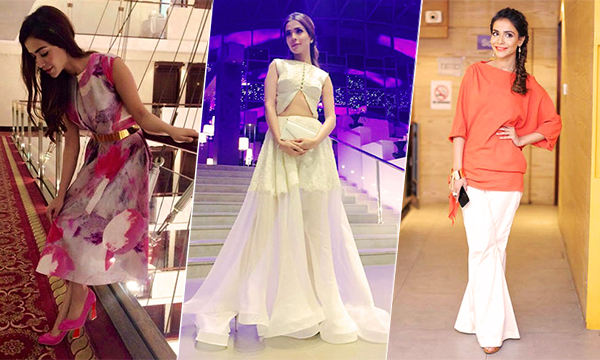 After Mahira Khan, we see the Pakistani beauty, Humaima Malick, grabbing our attention and winning our hearts with her ever chic attire on different occasions for the promotion of her upcoming movie 'Dekh Magar Pyar Se'.
Want to have a look at all of her outfits? Well, we have it all listed down for you here with all the details available. Have a look!
Islamabad Promotions
Humaima opted for a chic black and white polka-dotted knee-length dress with a golden waist belt for the movie promotions in Islamabad. She was dressed in a dress designed by the 'House of Aphrodite' and styled to perfection by the talented Haiyab. She wore black strapped heels and no jewellery at all. In all her simplicity, she took our breath away.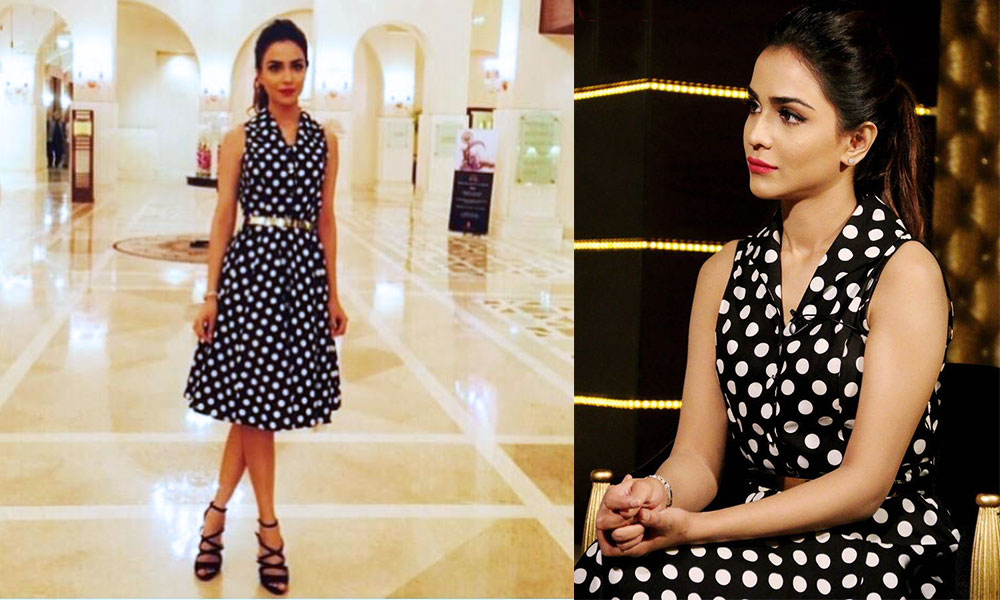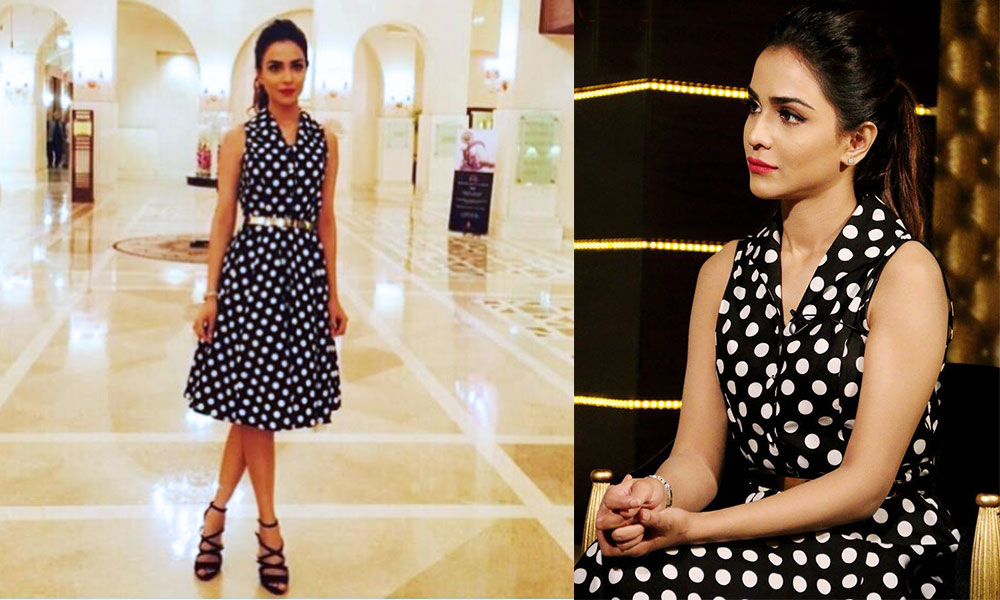 Karachi Ocean Mall Promotions
For a day at Ocean Mall, Karachi, Humaima Malick chose to wear her hair down in soft curls with a jumpsuit by 'Pepe Jeans Pakistan' and a top by 'House of Aphrodite'. Her makeup was yet again done by Haiyab and she chose to complete her look by beige colored boot heels. We believe that the actress should have chosen to go bolder and more colourful for a promotional event of a movie like Dekh Magar Pyar Say. Humaima chose to wear a very safe outfit whereas she could have gone all out with the colourful and shimmery dresses just like what Mahira Khan did at the time of Bin Roye. She looked striking nonetheless.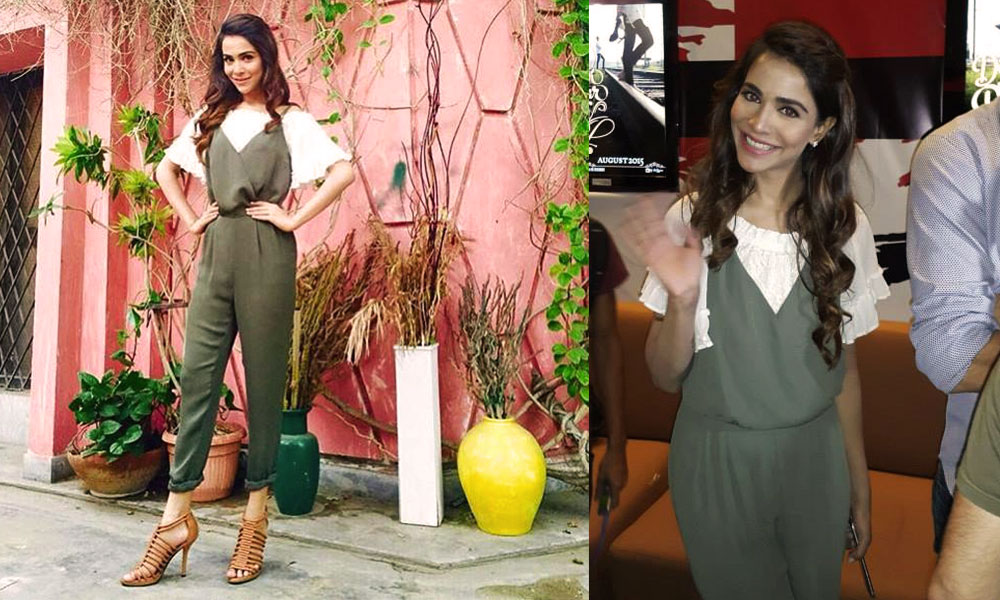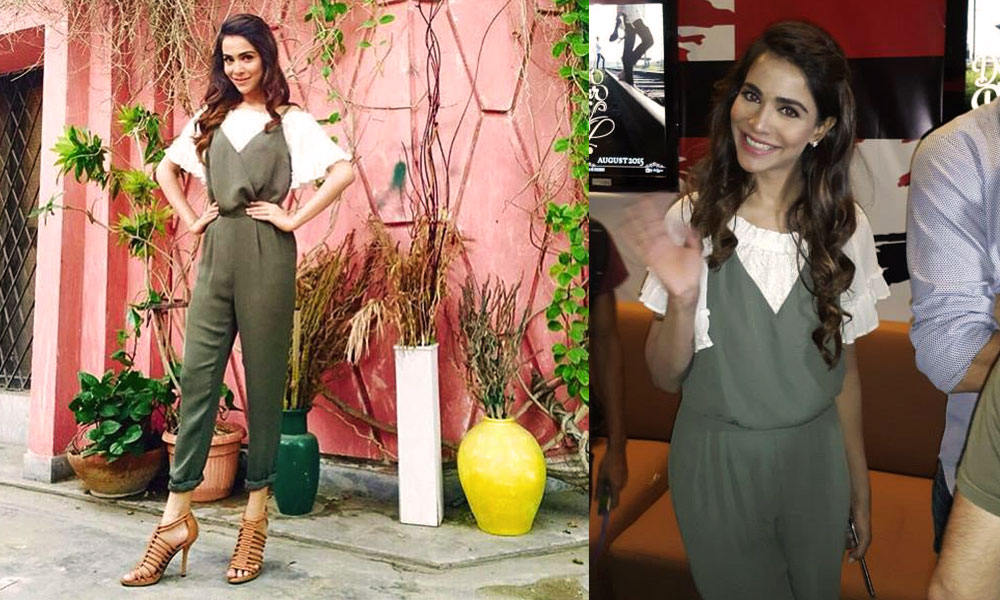 DMPS Wrap Party
With smokey eyes and a light lip, Humaima looks radiant at the Dekh Magar Pyaar Say wrap up party!  Nude tones seems to be her favorite shades and it does her no wrong!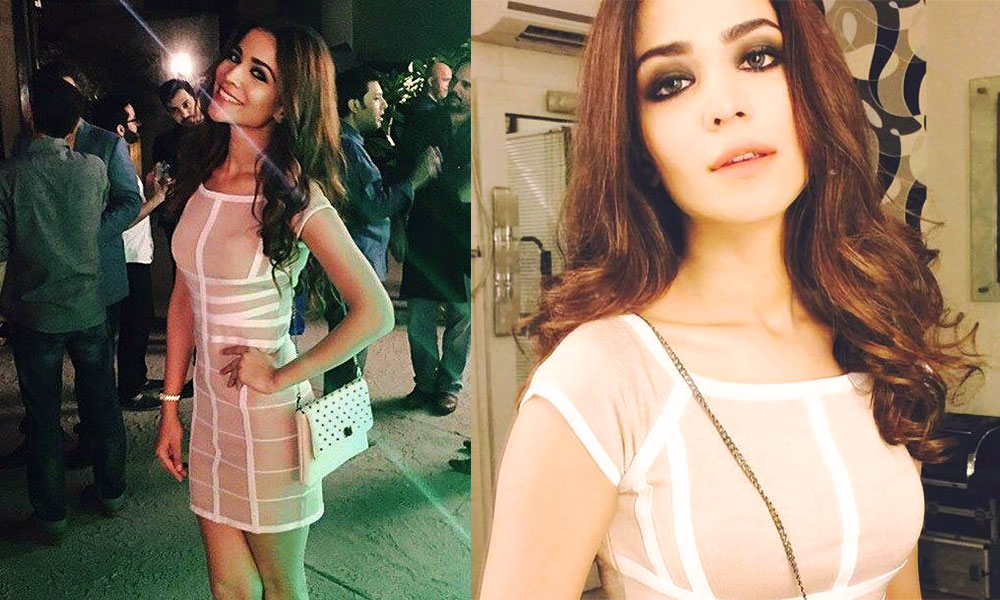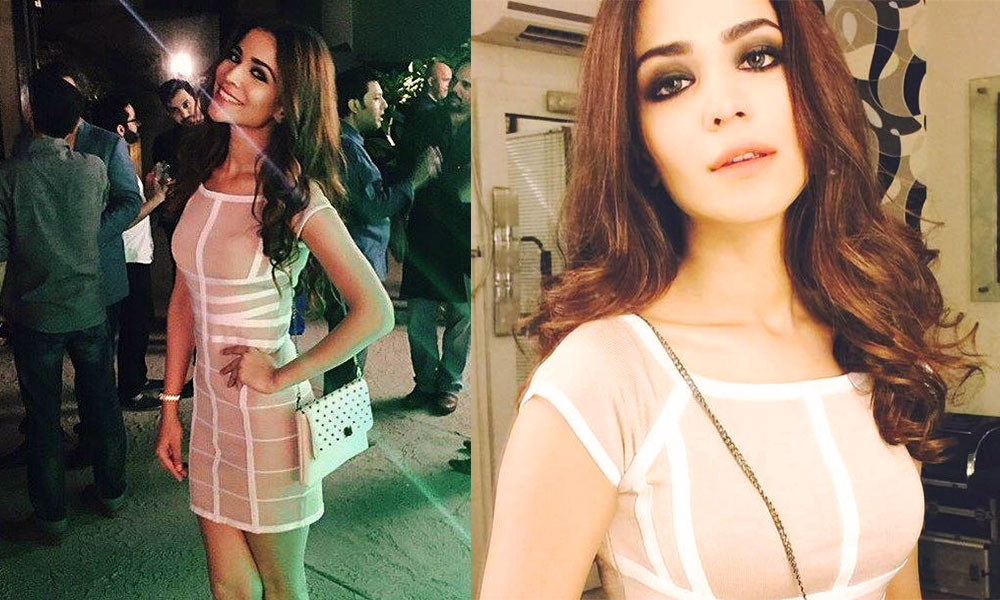 Lahore Promotions
Call it coral or tangerine, this shade of orange is delightfully summery and sorbet. Humaima carries it perfectly with a pair of white flappers; a look customized for her by design duo Saira Shakira in Lahore. We love the simplicity of her look that is unadulterated by too many accessories, her braid being one focal point to advocate. Less is definitely more and this style oozes confidence and twenty-first-century style.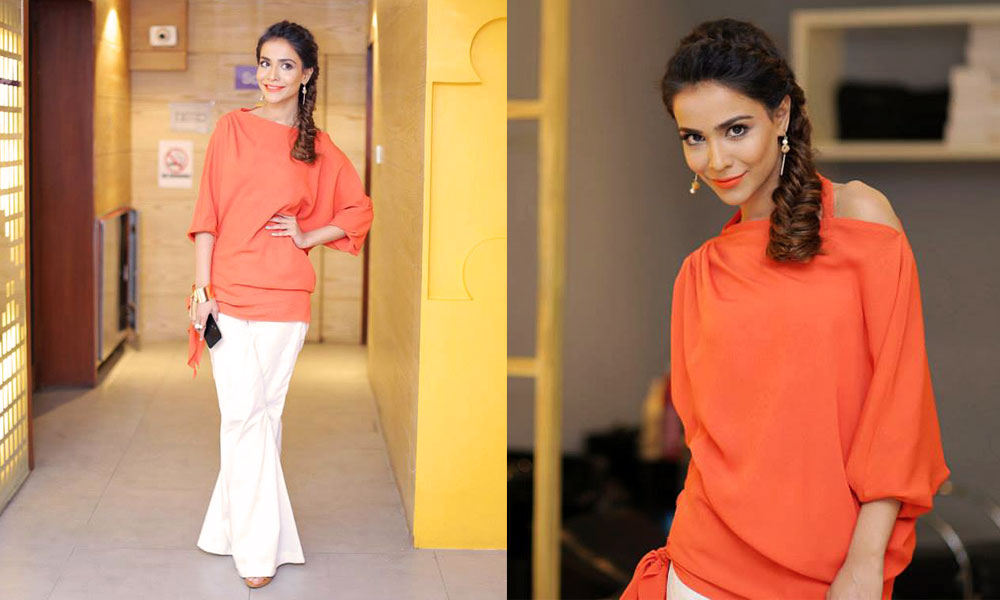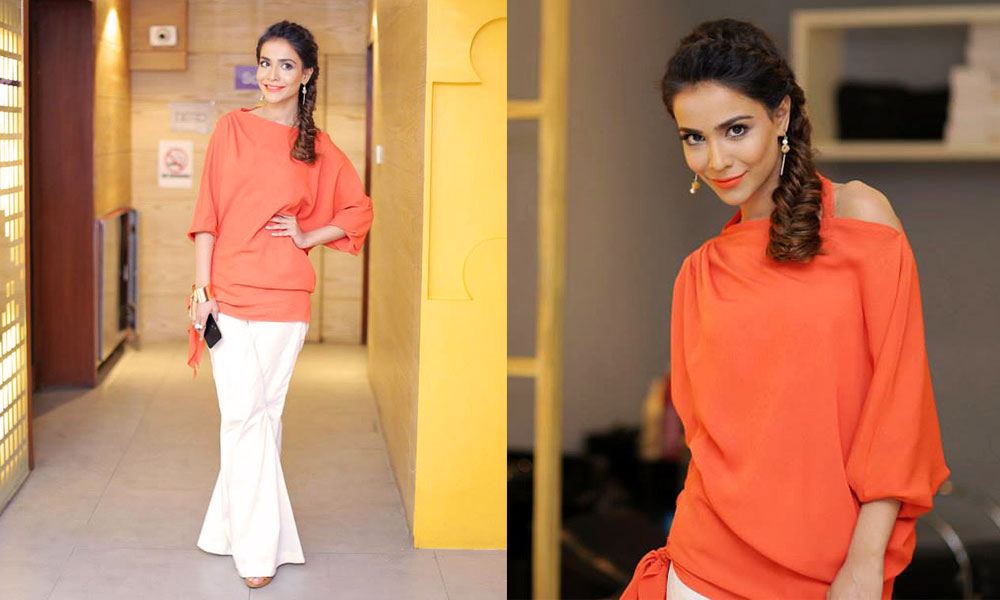 Mazak Raat, Dunya TV:
Humaima Malick also made an appearance at the Dunya Tv's famous comedy show 'Mazakraat' hosted by the very talented Noman Eijaz. Humaima chose to wear an eastern dress by Natasha Kamal for the show (Finally!) looking as ravishing as ever. In a short red shirt with a net lace and full sleeves with fitted red pants and strap heels by Charles and Keith, Humaima looked really beautiful. She chose to box pearl earrings by REMA and kept her makeup to the minimal.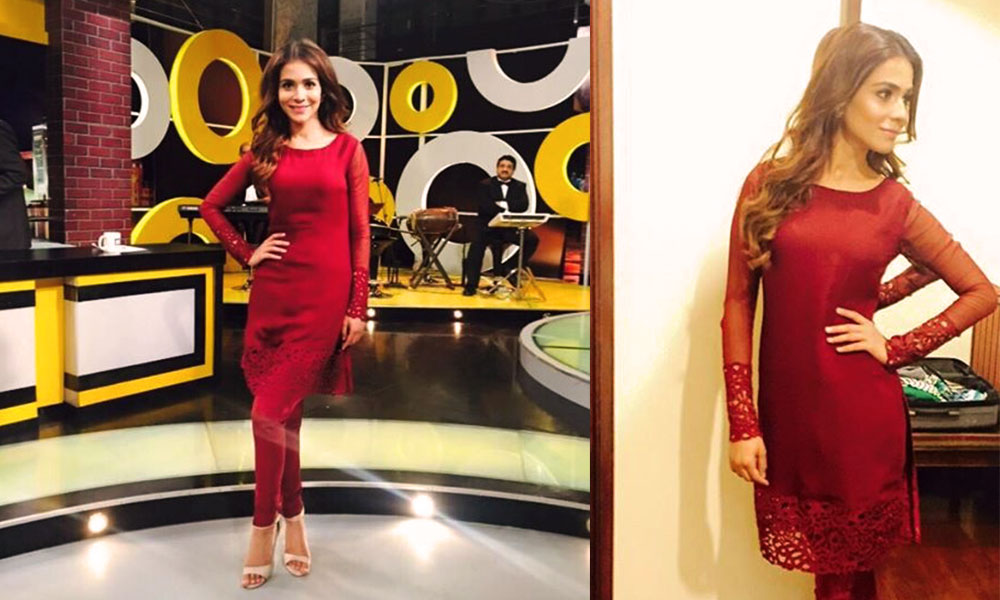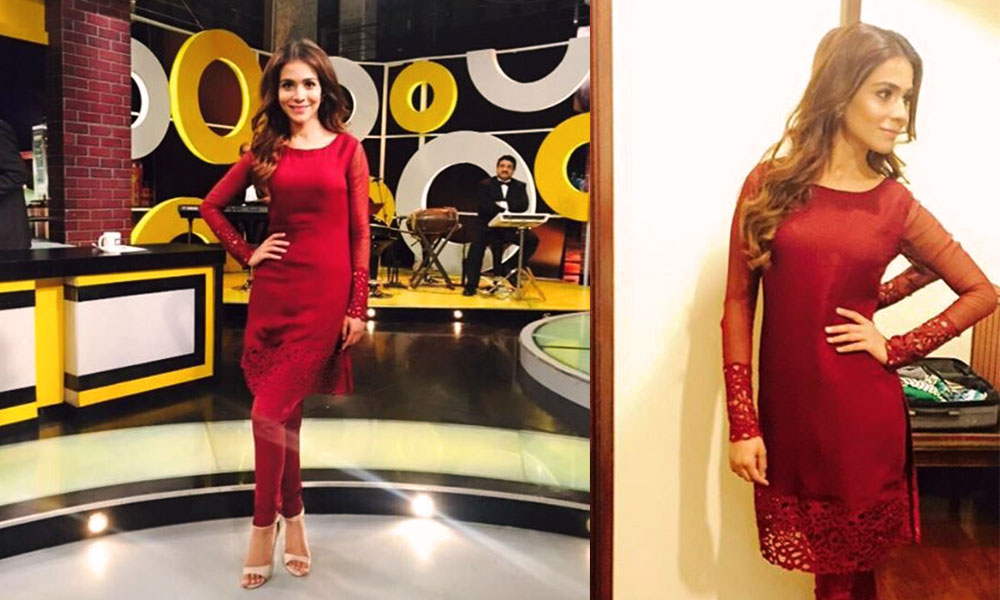 Dubai Premiere
Humaima's look for the Dubai premiere is her best yet! The beautiful white gown makes her look ethereal. Her hair styled in soft curls and a half up – half down style. With little makeup and no jewellery, Humaima is set to take Dubai by storm! Oh, and a white clutch completes the look.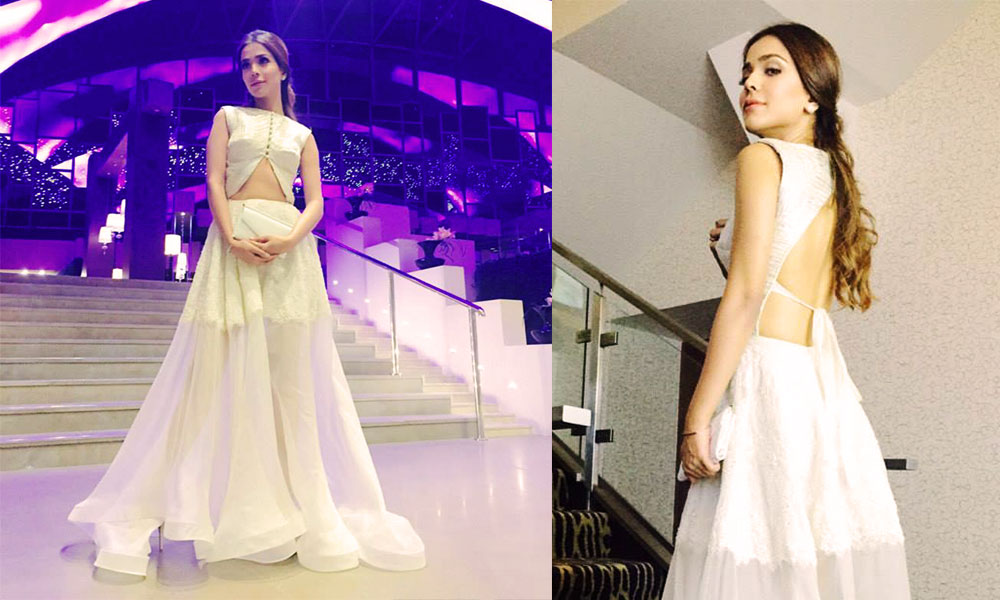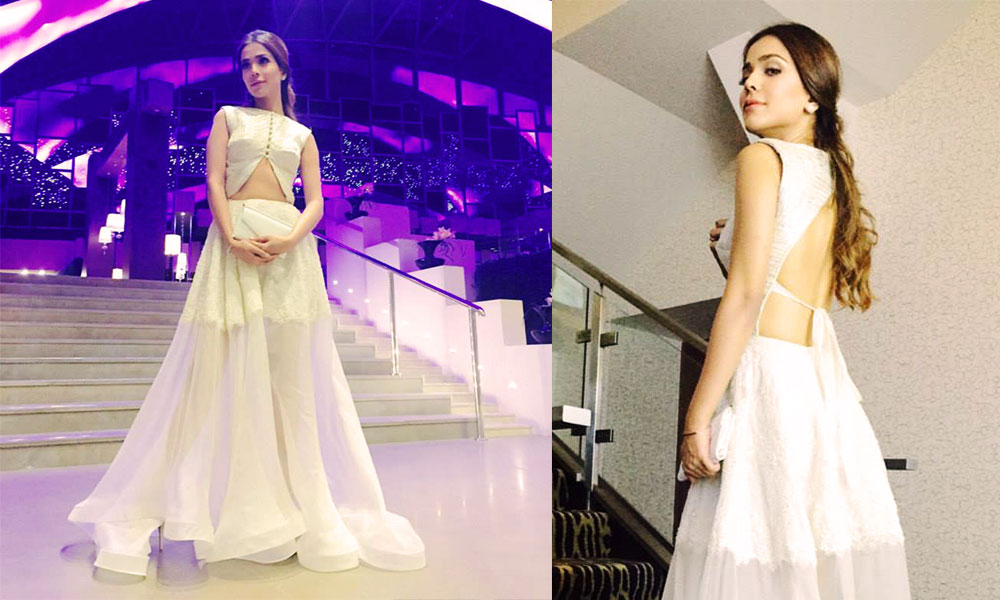 Pakistan Vs Zimbabwe Match
Dressed in a crisp white Zara Shahjahan outfit, Humaima Malik brought some cine-oomph to the match, cheering for the teams while promoting her upcoming film with the hashtag #KhelMagarPyarSey.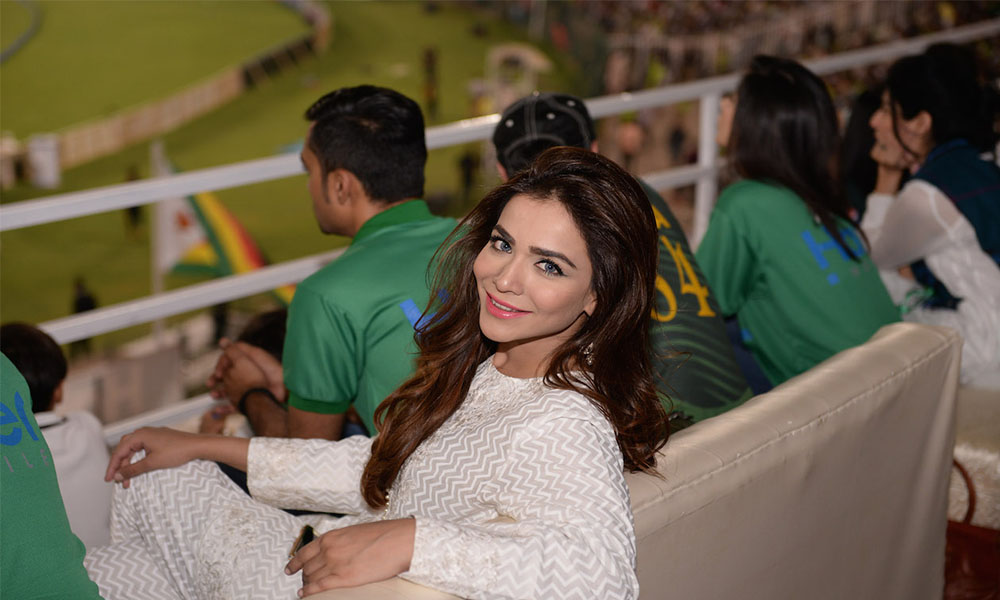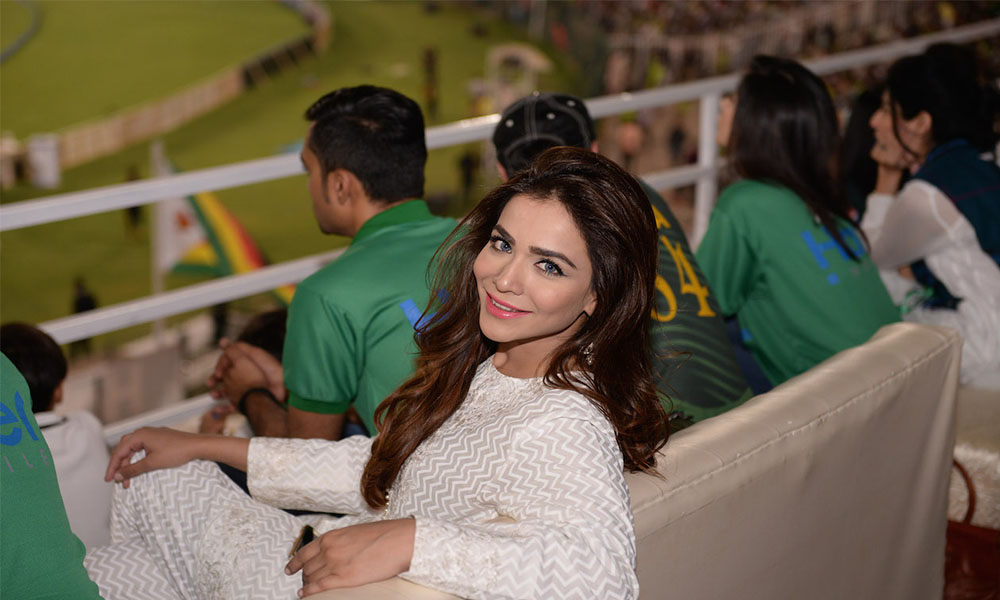 Trailer Launch in Lahore:
Styled by Haseeb Sultan, Humaima wore an ankle-length silk printed dress by Muse. Paired with pink pumps, we think Humaima did injustice to the overall look. A darker pink pointed Jimmy Choo's would have looked a lot better.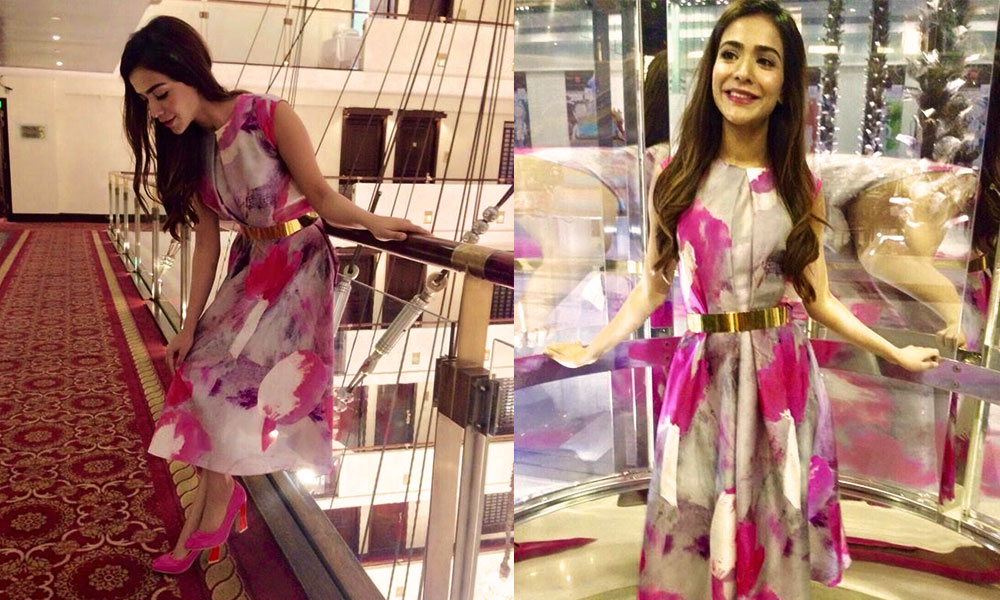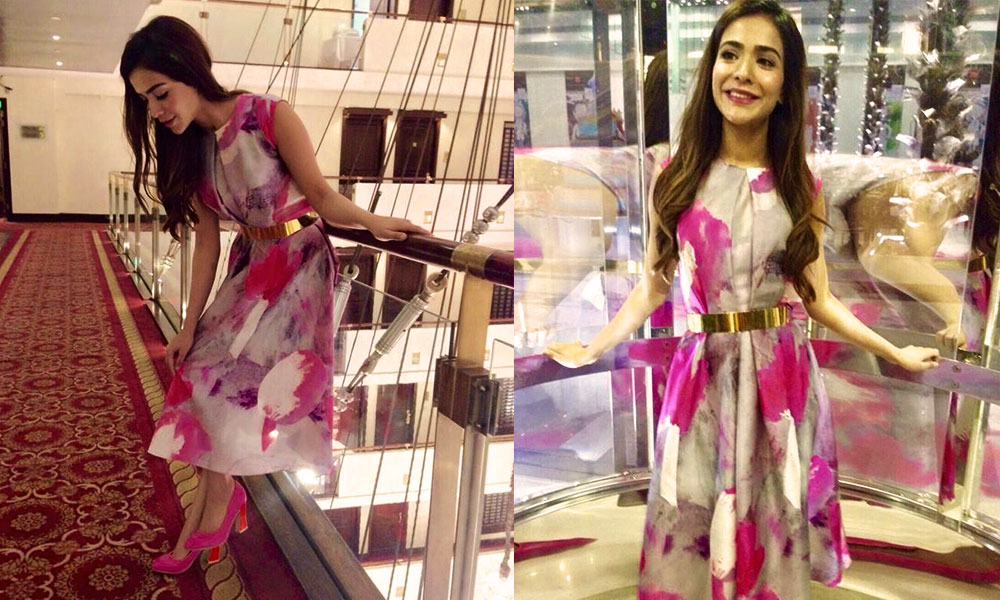 Geo TV Interview
For her interview with renowned journalist Jugnu Mohsin's show on Geo TV, Humaima wore a gorgeous red shirt and white pants from MUSE. As we are huge MUSE fans, this look is going straight to our list of favourites this week. She paired it up with pointed silver pumps by Zara.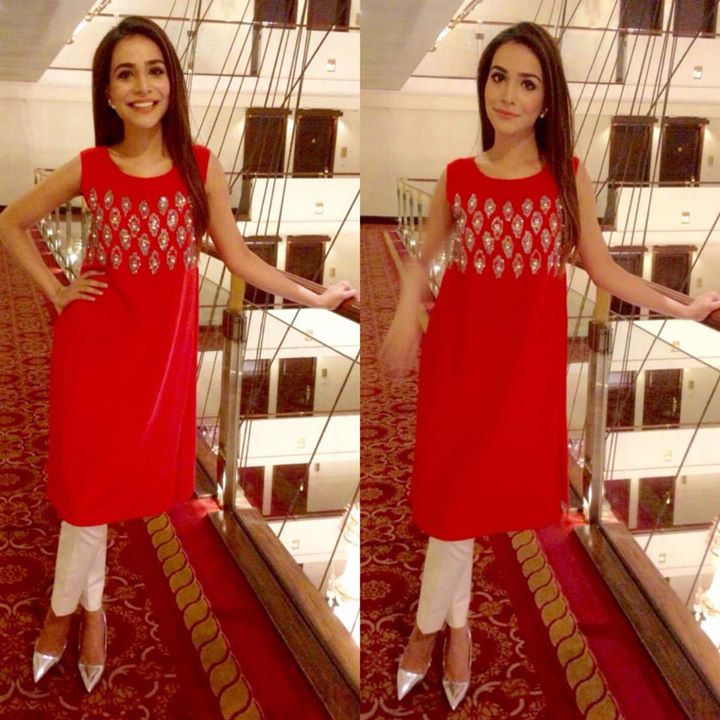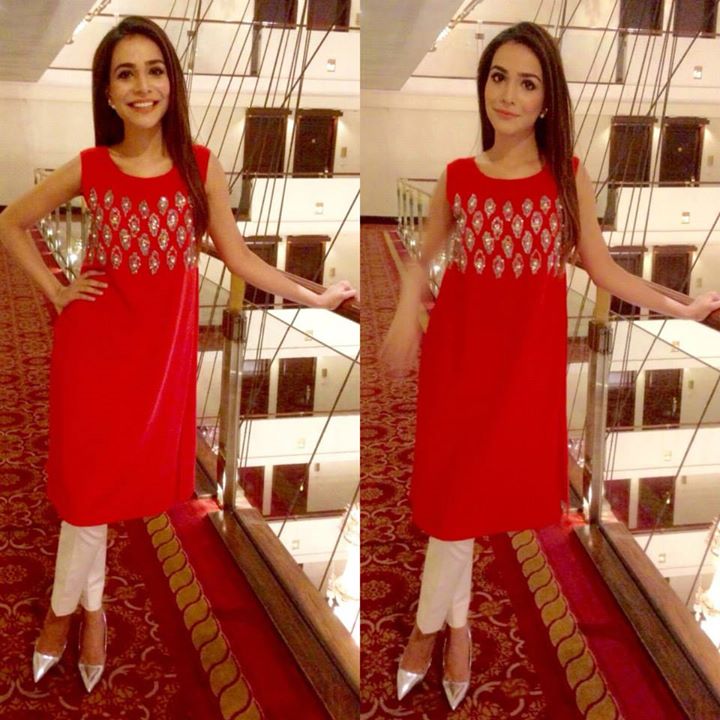 Lahore Airport
Humaima landed at the Lahore airport dressed in a shirt by Threads, white flared pants paired with a Prada bag and Swarovski shades. She never fails to amuse us, be it a casual look at the airport.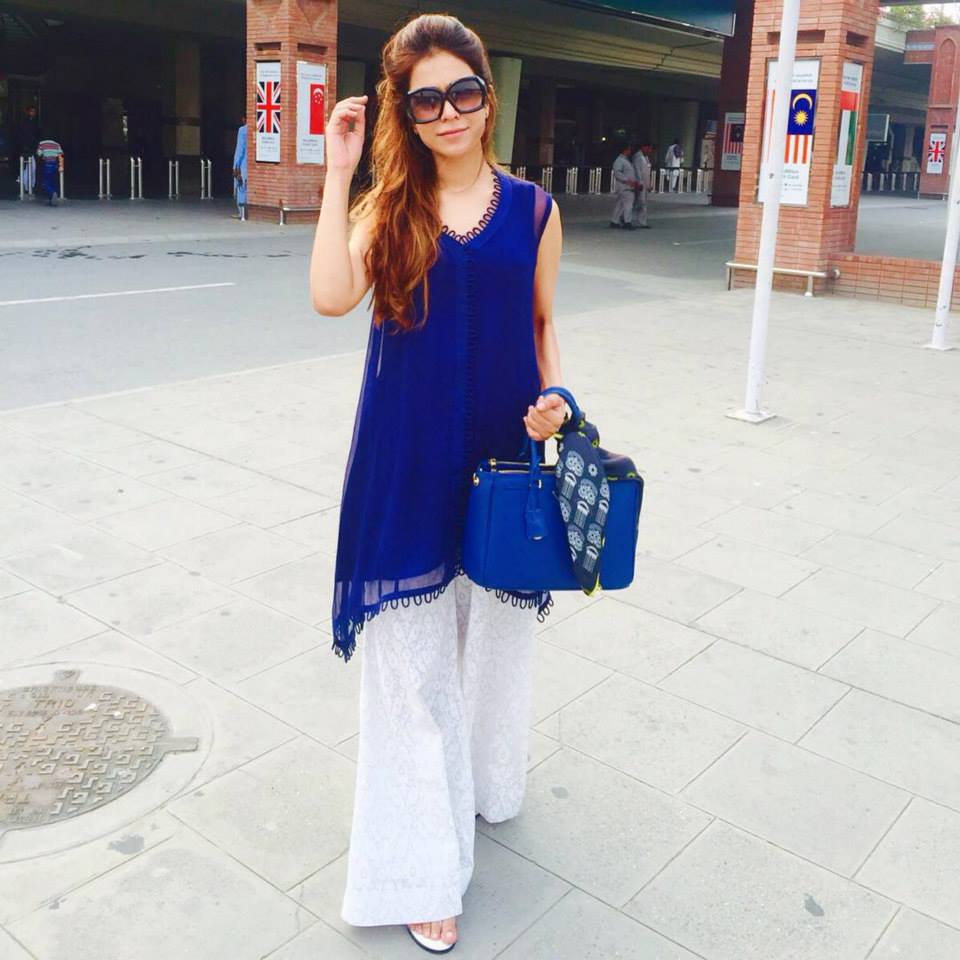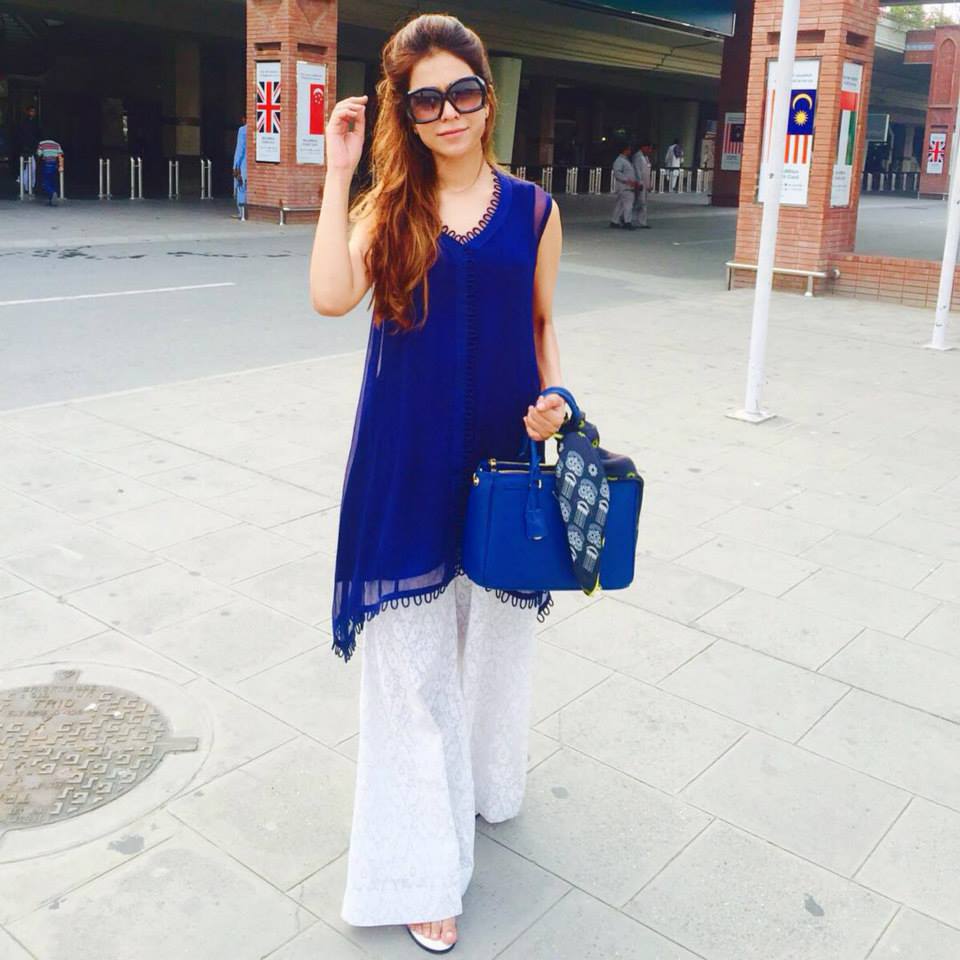 BBC TV Interview
For an interview with the BBC Urdu Tv, Malick embraced a look by Mango Pakistan. Clad in a flowy lemon color shirt and washed off ankle length jeans, paired up with hight heels by Almas. Her hair and makeup were done by Akif Ilyas which consisted of a high length ponytail with the ends being curled around and natural makeup.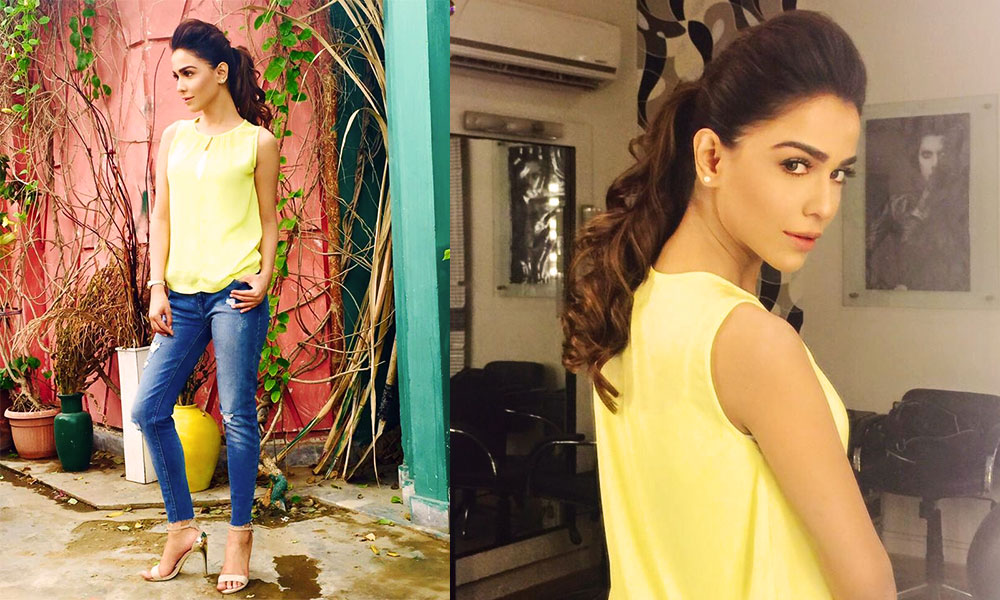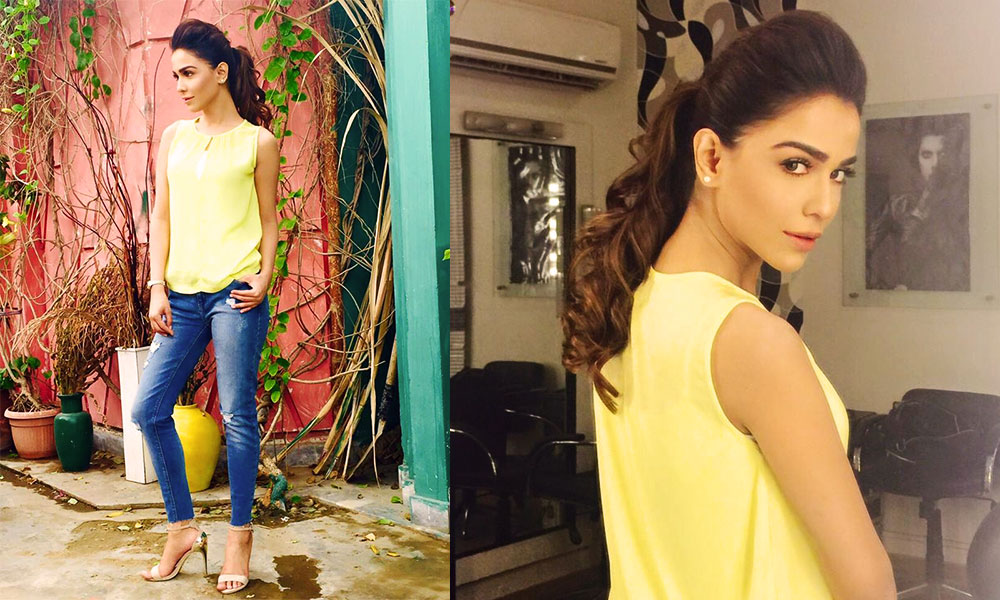 Which one is your favourite? Comment away!