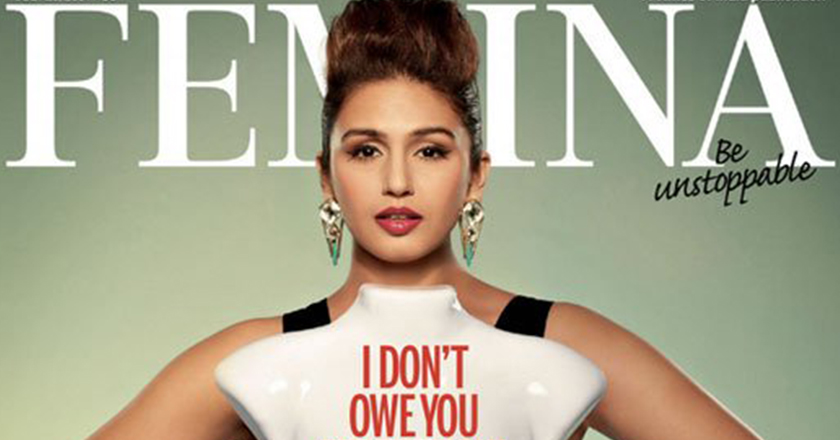 Huma Qureshi, one of Bollywood's rising stars has made it to the cover of Femina India with a powerful message.
Critically acclaimed for her acting skills, Qureshi has been the target of the media's incessant criticism for her plus size figure.
Huma, with her outspoken personality decided to make a statement through her cover shot for Femina. In her recent interview with Femina India she clarified her stance saying,
"I can't tell you how uncomfortable I've felt in my skin right from the time I started working in ad films and then moved on to feature-length films. I understand I'm unique and special. And if you don't feel that about yourself, no one else will. Everybody has imperfections. I have crooked teeth and hobbit feet, but that's how God made me, and I can't be fretting over it all the time. So I just smile and don't worry about it."
Femina is a commonly read magazine amongst the Indian ladies.
Huma's bold attempt could be a wake-up call for the media to stop stereotyping the definition of beauty with regards to color, shape and size.
Kudos to the actress for her bold statement; what do you people say about Huma's Femina cover photo shown below?