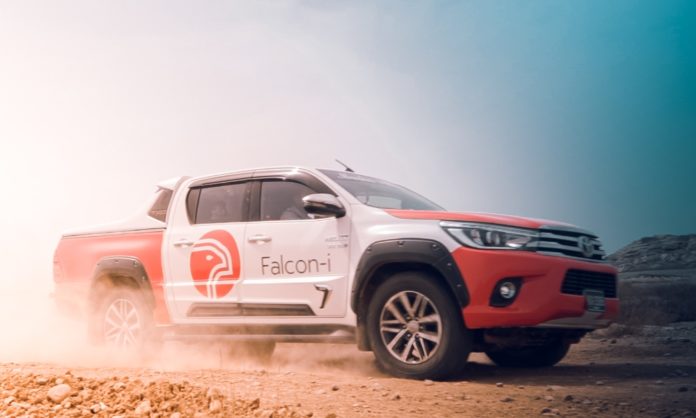 If you are a fan of Fast & Furious: Tokyo Drift and fell in love with the racing style, it was nothing compared to witnessing drift on the sandy racing track. When that rally race car makes a sharp turn starting a mini sand storm, it renders you speechless. Hub Rally '21 was a compilation of numerous such speechless moments.
Hub Rally '21
Hub Rally is a motorsport event, one amongst very few, that gives Pakistanis an opportunity to not only get introduced to motor sports but also get inspired.
And when one is an enthusiast, they get up early morning to reach the location only an hour away from Karachi where the event starts at 8:00am.
Chief Executive Toyota Highways, Shujaat Hussain, and the renowned rally racer, Ronnie Patel, inaugurated the event with a ribbon-cutting ceremony following the national anthem.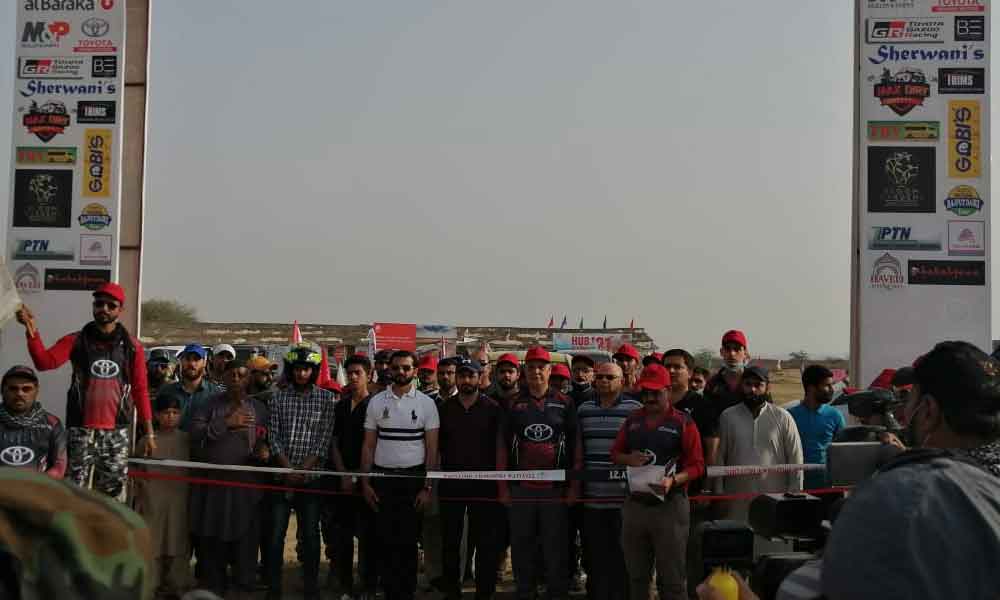 Female Rally Racers
While the fact that this motorsport happening in Pakistan is already a huge landmark, what was even greater was that there was a category for female racers in the event. Three female racers competed in a society where women taking part in any sport is frowned upon; Mahum Shiraz, Nida Wasti, and Pakistan's first female rally racer, Tushna Patel defied the stereotypes.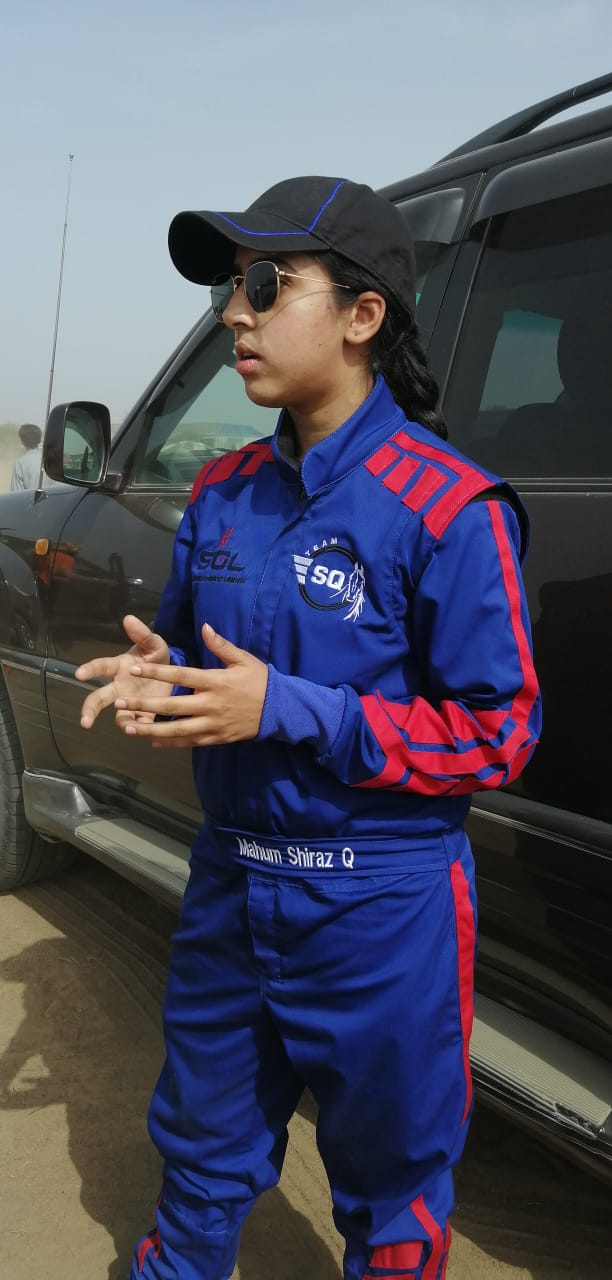 Day two of the event started with the women category race with Tushna Patel, winning it with an 11 minute and 58-second difference. Following that were stocks race for the men's category, and the main event, the Prepared category. Nadir Magsi, in the main event, emerged victorious by twelve seconds.
Motor sports stakeholders
Talking to the winner of the women's category, Brandsynario asked Tushna what future does she see for motor racing in Pakistan. Tushna responded that it is an event where, to race a car, you need to build your car up in, let's say 50 lacs. But then, after you are done with the race, you have to dispose that and start anew, spending yet another 21 lac or so on building another vehicle. "So it is that sport which is just not possible without sponsors," says Tushna Patel.
She adds that if more and more sponsors link hands with the organizers, in 5 years, events like Hub Rally will be as grand as PSL. But to make this 2021 Rally possible, she says she would thank not only the Government of Balochistan but also the current sponsors.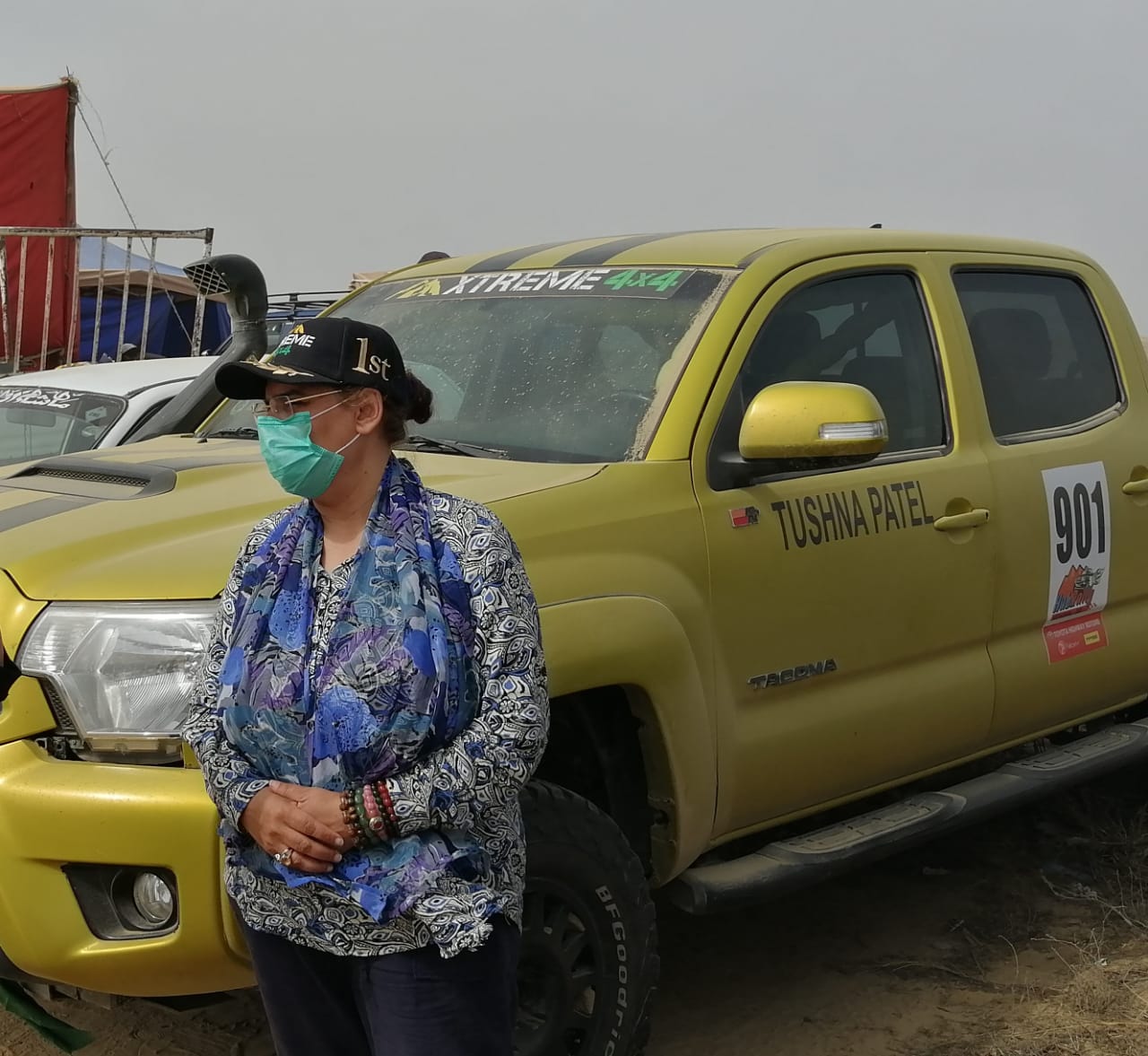 Amongst numerous, the biggest sponsor for the rally this year was Pakistan's largest tracking company, Falcon-i. With Falcon-i sponsoring, the race track, this year, expanded to 50 kilometres going all the way to the Gadani coastline.
Head of Sales and Business Development at Falcon-i, Atif Majeed, shared that Falcon-i believes in the equality of genders so they wholeheartedly support motorsports but with the inclusion of women, and they proved so by being the main sponsor.
The event ended on a good note where the spectators enjoyed as much as the racers. Everyone was covered in sand but had a bright smile on their faces. Hopefully, in future, the scale for these events will be grander so that more people can witness the dust storm rising in the most picturesque way possible.
Stay tuned to Brandsynario for the latest news and updates!