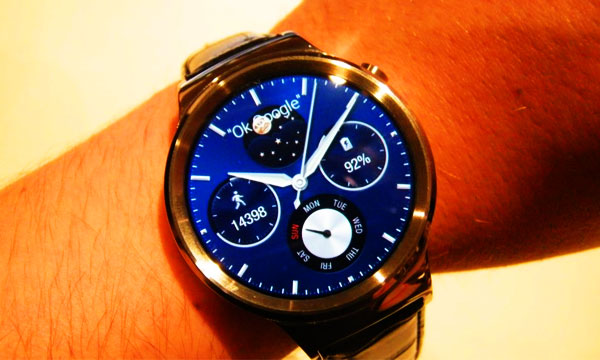 An official of the Huawei Company has stated that the Android wear smartwatch is expected to be launched in the markets between September to October 2015.
The new Android Huawei smartwatch comes with a special button at the right side which is strategically placed above the watch number 2 to be operated digitally. This feature has originally been added by Apple Inc to their smartwatch but on a different location.
Huawei has used Qualcomm Snapdragon 400 processor with 4GB internal storage and 512 MB RAM. Comparatively, Apple has a double storage memory of 8 GB and utilize the S1 chip.
The battery-using devices or gadgets operate on a very fixed time-basis. Huawei's smartwatch boasts a battery which can last up to one and a half to two days as announced by the firm.
The most notable feature added to the Huawei smartwatch is its heart rate scanner, which is located at the rear side. The user can check his heartbeat rate at any time. The instant notification bar on the smartwatch gives easy access to the notifications in just one look.