As the latest device to join the nova line-up, the HUAWEI nova 7i is a "flagship lite" handset targeting a younger generation of consumers. The latest nova device brings a number of improvements over its predecessor, including a new design, a more powerful chipset, sophisticated cameras, robust AI capabilities and a new version of EMUI.
Equipped with a 6.4-inch Punch FullView Display, the HUAWEI nova 7i delivers an outstanding entertainment experience with vibrant colours. Watching video is made more immersive with the slim bezels that result in the incredible 90.6% screen-to-body ratio,  delivering a near- borderless experience. The powerful 48MP quad-camera at the back produces true-to-life images that can easily be mistaken as photos captured on a dedicated camera, while the 16MP front camera hidden underneath the front display lets you capture yourself at your best.
Moreover, the Kirin 810 chipset embedded in the HUAWEI nova 7i drives powerful performance across all daily tasks, and the 4200mAh large battery coupled with 40W HUAWEI SuperCharge support offers a long-lasting battery life.
If you have any questions regarding your review sample, or have any questions, comments or concerns as you review, please don't hesitate to reach out to your local Huawei PR representative.
Style in abundance
The quad camera
The 2×2 matrix is more than meets the eye. Fitting four cameras, each having a different lens and sensor, into a compact form factor requires not just design expertise, but also engineering muscle – both of which are on full display here on the HUAWEI nova 7i.
The camera matrix is encircled by a  thin metal frame, accenting the bold design while providing reinforcement for improved durability.
Dreamy Hues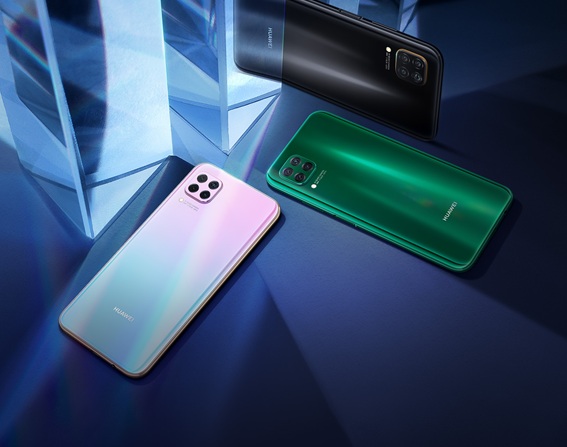 The HUAWEI nova 7i is available in three dreamy colourways: Sakura Pink, a blue- pink gradient finish that evokes warmth and companionship; Crush Green, a nature-inspired shade reminiscent of lush green forests; and the classic Black, which exudes subtle elegance.
The gradient colours on the HUAWEI nova 7i are a result of a special manufacturing process, which underlays the back of the device with a special film that produces a unique glare effect while improving scratch resistance.
Punch FullView Display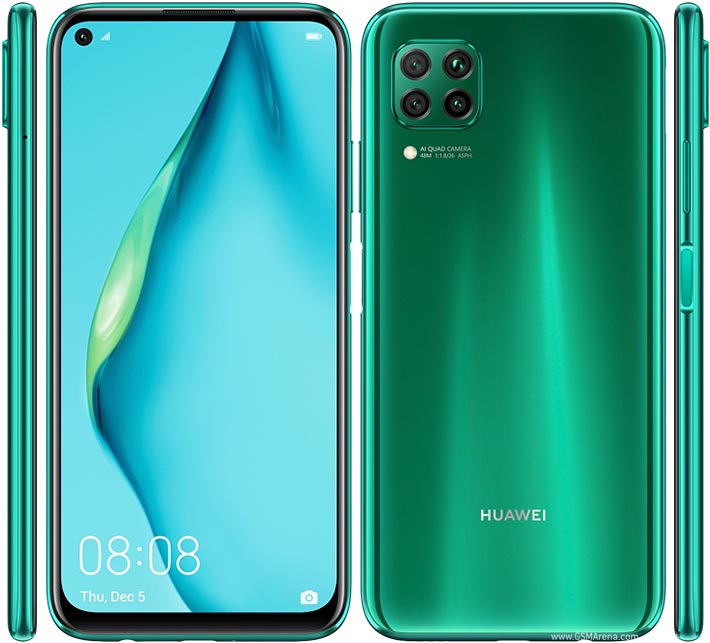 The HUAWEI Punch FullView Display is the window to an immersive entertainment experience. Measuring 6.4-inch diagonally, the cutting-edge
display has an impressive 90.6% screen- to-body ratio to deliver a near-borderless view.
The HUAWEI nova 7i supports a Full HD+ resolution (2310 x 1080) and a wide colour gamut to render details in crisp quality and vibrant colours. Being a Punch FullView Display also means there are no notches to disrupt the view.
Instead, it has an unobtrusive opening at the corner for the camera, allowing you to get the most out of the display at no compromise to device functionality.
Robust Performance
4200mAh Battery & 40W Huawei Supercharge
The HUAWEI nova 7i packs a large 4200mAh battery (typical value) to offer a long battery life. With 40W HUAWEI SuperCharge support, it can be charged to 70% in just 30 minutes. Additionally, the safety of the fast charging technology is certified by TÜV Rheinland, so you can charge with the peace of mind.
Fingerprint Power Button
The HUAWEI nova 7i features a side- mounted fingerprint power button that unlocks faster and at a higher success rate. Being at the side means users can unlock the device quickly and easily, even with one hand.
8GB High Speed RAM
The high speed 8GB RAM fully unleashes the CPU's and GPU's powerful performance. Whether the device is launching apps, editing videos, or running triple-A mobile games, users can enjoy an uninterrupted experience.