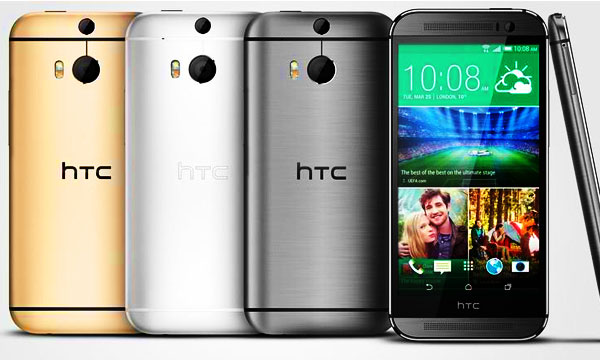 HTC has just revealed its latest flagship phone HTC One A9 which is a clone of Android and iPhone 6S but rather classy and less pricey.
Operating System (OS)
It will be the first smartphone powered by the latest Android Marshmallow OS after Google's very own Nexus device.
Display
The 5 inch full HD 1080p AMOLED display of this phone is a real change in HTC who usually comes up with LCD screens.
Related: Android Marshmallow 6.0: 81 Phones to Receive Update
Camera
The blur-free 13-MP rear camera with Optical Image Stabilization (OIS) of HTC One A9 can incite the photographer in you. The incredible creative and editing tools in this phone like Hyperlapse that can speed up your video to 12X for a dramatic effect offering you a special experience. HTC UltraPixel front camera also produces great-quality result in selfies.
Internal /External Storage (RAM/ROM) and Price Compatibility:
By look and design, HTC One A9 has stark similarity with iPhone 6s, but with 3GB RAM and 32 GB ROM and priced only $399.99 (Unlocked) as compared to iPhone 6s ($650) make it a fantastic deal for customers. It also grants expandable storage upto 2TB.
Read More: New HTC One A9 Revealed With Updated Features
Processor
HTC One A9 is equipped with Snapdragon 617, 1.5GHz 64-bit Octa-core processor.
Battery
HTC claims to have improved the battery life this time with 2150 mAh battery in this phone and Quick Charge 2.0 support to get plenty of charging in just few minutes. A9 phone can also play upto 12 hours of HD videos in a single charge.
Similarity with Samsung
It won't be wrong if u say HTC One A9 is a combination of Apple's iPhone, Google's Android and Samsung's hall mark look from the front with similar fingerprint sensor / home button.
Colors
HTC One A9 is currently available in two colors Opal Silver and Carbon Grey and Deep Garnet, Topaz Gold similar phones will arrive later on.
Related: Buying a New Smartphone – 5 Things You Need to Know
Availability
The pre-orders of the phone have started through carriers T Mobile, AT&T, Sprint and its coming to the markets in the first week of November.