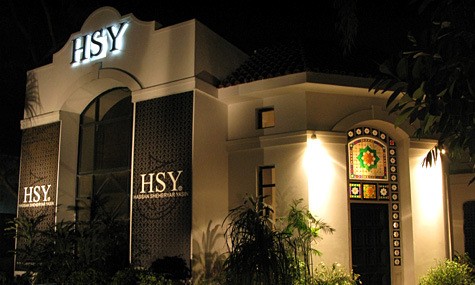 Punjab Revenue Authority (PRA) sealed Hassan Shahryar Yasin's (HSY) outlet on Ali Zeb Road in Gulberg-III on Saturday for not cooperating with the officials, hiding their sales receipts and manhandling the monitoring official and a journalist.
According to Dawn, PRA had sent a monitoring official a day earlier for inquiry when they failed to receive income tax returns from HSY. However, the staff at the outlet refused to cooperate. They did not allow the PRA official to check the invoices and declined to present the relevant documents as well.
Moreover, a BPS-20 officer of the FBR in his personal capacity threatened the PRA official and forced him out of the premises. Apparently, the FBR officer introduced himself as a commissioner and asked the PRA official, Rizwan Gondal, to leave the outlet. It is reported that he also tried to contact  higher authorities in order to halt the monitoring process.
Read more: Top Designer Outlets Reopened After PRA Shutdown
The FBR official is also accused of manhandling a female reporter who showed up  few hours later from a private TV Channel. What's more, he also grabbed the collar of the PRA official and warned him to leave.
It was then ordered by the Additional Commissioner (Enforcement), Ayesha Ranjha to seal the outlet and the FBR chairman has also been requested by PRA Chairperson Dr Raheel Siddiqui to take action against the FBR official for meddling in official matters.