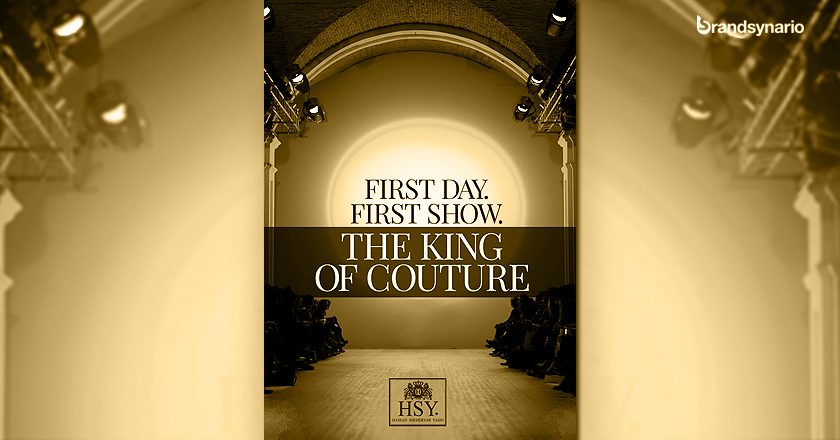 Hasan Shehyar Yasin – HSY, the brand that requires no introduction, is all set to open PFDC L'Oréal Paris Bridal Week 2014, with its latest luxury bridal couture collection titled "Divine.Decadence".
Like all of other collections of HSY, this one is also based on the sole inspiration from his explorations and travels, and 20 years of experience in the industry.
"Divine.Decadence" is an exhibition of HSY's apparition of the contradictions prevailing in the society. Ergo the collection is mainly a fusion of two sources of inspiration, conflicts and challenges. According of HSY himself; this collection is much about portraying his own journey – paradoxes & challenges and his personal perception of the incongruities that came his way, and most importantly it represents women's perception and their excursions.
The collection would have of two diverse parts; "Divine.Decadence", each would be embodied by a contrasting color theme within the same collection. Also "The Divine" aspect of the collection would be shown by the shades of nature, whereas "The Decadence" façade of the collection is based in darker shades; including reds, golds and blacks.
The collection would comprise of both male and female apparels. It resides over an extensive variety of different pieces, including suits, jumpsuits, tunics and gowns. 'The Divine' pieces comprise of hand embroidered silks and jacquards adorned with silver crystals, however 'The Decadence' pieces will mostly showcase western style bridal wear including gowns and other separates.