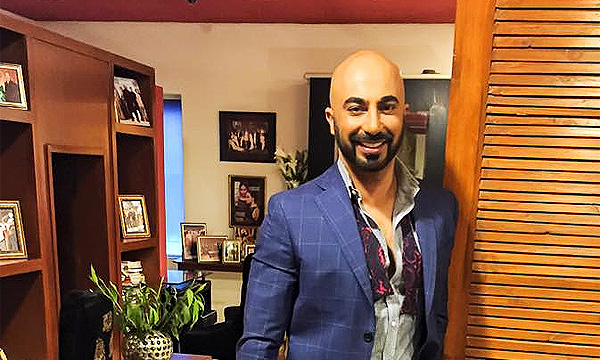 Hassan Sheheryar Yasin is spreading his wings and has decided to launch a unique and trendy clothing line, HSY Limited. It seems that he is broadening his horizons and expanding the reach of his talent beyond that of his exclusive clientele.
About HSY Limited, Yasin states that. "It is a sub-brand which caters to women of all ages, from capricious teenagers to ambitious working women." The line was launched with the aim of being budget-friendly as well, with starting prices set at Rs. 3000.
The launch of HSY Limited is, according to HSY, credited in part to his fans and followers who are unable to afford HSY clothes due to the high prices. By introducing this clothing line, HSY wants to make his work more accessible and affordable to his fans and the general public.
Only a few weeks prior to the launch of this alluring collection, hsystdio.com was launched as well, serving to function as HSY's online ready-made clothing store.
With his online store and clothing-line launch, the prolific designer hopes to use e-commerce to broaden HSY's availability to a global scale.
Yasin states, "E-commerce has become an essential part of every business these days and made our lives as a brand much easier."
The e-studio will allow existing clients from international locations such as Norway and France to easily access and place orders on HSY's online platform. Additionally, it will enable the brand to attract even more customers on a global scale.
HSY has been kept quite busy this year. Earlier this month, he showcased a bridal collection at Telenor Bridal Couture Week, alongside with assisting in organizing the event. According to him, even more projects lay in store, and it is looking to be a promising year for HSY fans.