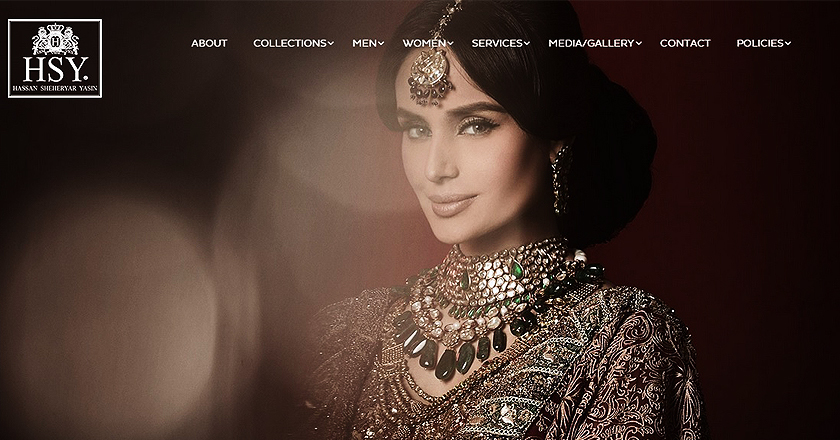 Pakistan's well acclaimed couturier HSY is all set to launch his e-commerce website. 
Hassan Sheheryar Yasin aka HSY who is well known for his high end fashion sense and is also a member of PIFD senate is well known within the fashion fraternity of Pakistan.
The website which is hsystudio.com will allow fans to choose from a variety of bridal, luxury pret and pret menswear outfits from the entire HSY collection and will also allow them to make purchases online directly from the comfort of their home.
Label's latest collection 'Divine Decadence' will also be made available over the website for purchase purposes.
Designer HSY speaking upon his auspicious occasion stated,
"I am really looking forward to the launch of the brand's website. As a brand, our local and international demand necessitated the need for a fully integrated e-commerce digital solution for the brand. Through our new web portal we aim to further enhance the accessibility of our brand and provide our patrons the ease to peruse our work from the comfort of their own homes. The website is also linked to the brand's Facebook page and my Instagram and Twitter accounts, which keeps our fans updated with the brand's day to day activities."
Previously HSY has also held the title of being the very first fashion celebrity to host his own celebrity talk show titled 'Tonite with HSY'; a talk show that featured insights within the lives of Pakistani celebrities.
In order to find out more about HSY and collection, please visit here.