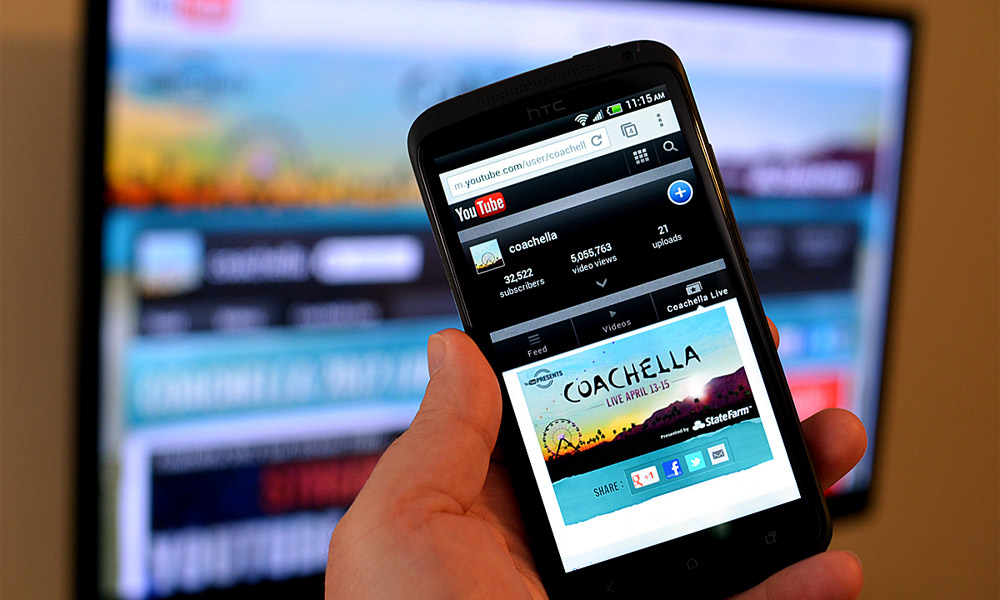 YouTube, the second most visited website, behind Google, is home to all sorts of video content. From the latest movie trailers to the informative 'how-to' video tutorials, YouTube is accessed by users to watch about 4 billion videos every day, with one hour of video content uploaded to the website EVERY second from all over the world.
For Pakistani users, the video streaming website was blocked on September 12, 2012, and almost three years later, they are still finding ways to access the blocked website. For internet users, their smartphones or handheld tablets have become their primary source of internet usage, and that is where the need for YouTube unblocking apps arises.
For some Android users, the YouTube app allows them to access YouTube without any proxies, or proxy bypassing apps. For others, the only way to access YouTube is through downloading and installing apps that make YouTube work. Here we look at how you can unblock YouTube on the three major mobile platforms – Android, iOS, and Windows.
TunnelBear
TunnelBear, a free app, tricks websites into believing that you, the user, are located in a different country. In other words, you can access websites made exclusively for users in the UK, from the comfort of your phone, by routing your web traffic through this app and subsequently accessing them. For Pakistani users, this means that you can access YouTube from Pakistan.
TunnelBear gives you free 500 MB per month. If the usage is more than that, the user can get unlimited data for three months for $3.99, or $29.99 for 12 months.
The app is available on the Android and iPhone operating systems. Download it from here.
ZenMate for Android and iOS
Like the ZenMate app for Google Chrome and Mozilla Firefox, the ZenMate app is the most convenient way to view YouTube videos in Pakistan. This VPN solution provides its users with the option of changing the location of their internet address, by channeling and rerouting their traffic to that of the country they have selected. This means faster anonymous browsing, and fast streaming of YouTube videos.
HotSpot Shield
HotSpot is by far the most used tool for accessing blocked websites in Pakistan. The app is free for computers. But the iOS and Android versions ask you to spend some money and buy the subscription. If your mobile network security while using possibly unguarded apps or websites concerns you, the seven-day Hotspot Shield trial is the best thing for you. Otherwise, you can subscribe to the $1 a month subscription plan, or the $12 yearly subscription plan, and enjoy surfing YouTube on your phone.
MetroTube for Windows OS
MetroTube is the most popular app for viewing YouTube on the Windows platform. It comes equipped with features like pre-loading the video and viewing it later, managing your YouTube account and viewing uploads, playlists, subscriptions, and favorites amongst many other things.
MetroTube comes at a price of $0.99.
VPN in Touch for Windows Phone
A Windows-exclusive app that lets you secure your Windows Phone internet connection and unblock websites for free! It allows you to enjoy websites such as Netflix, BBC iPlayer, Pandora, and Hulu, from anywhere on earth! The VPN in Touch is the fastest and the most secure VPN for Windows Phone around.