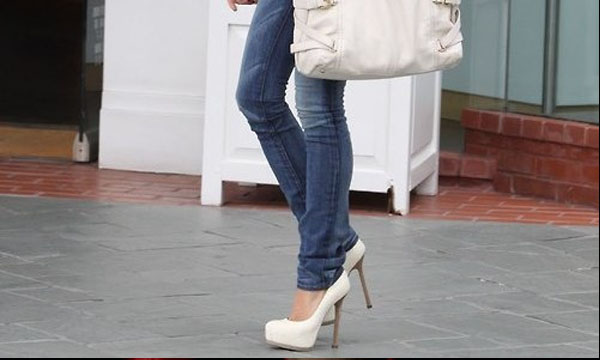 The first thing people usually notice about us are our shoes. Shoes come in different varieties; each for a different occasion. Yes, there are different types of shoes which we must adorn with different outfits. If you wear the same pair of shoes regardless of whether you're dressed formally or casually, you are displeasing the Fashion Gods.
Do you keep picking out similar shoes every time you go shoe shopping? Then it's definitely the time to discover more styles! For women, there are a large variety of shoes available. So without wasting more time, let's take a closer look at a some styles of shoes which are a Must-Have for every woman's closet.
Style Trend Alert: Peshawari Chappals Make a Comeback with Modern Twist
1. Ankle Straps:
Shoes with straps around the ankle qualify as ankle shoes. There can be more than one strap, lace or ribbon to secure the shoes to the ankle and the shoes can be flat as well as have a platform heel. The trend is to choose bright colors which go well with skirts, capris, and jeans.
2. Ballet flats:
Ballet flats or ballerinas have been the most common and famous type of shoes because not only do they come in various colors, sizes, and designs but they suit women from all ages, groups, and walks of life. They are extremely comfortable and can be worn with our everyday attire.
3. Khussa/Mojri:
For the desi girl in you, Khussas and Mojiris are a perfect match for your casual shalwar kameez and the very in trend tulip pants. They are classy and beautiful, complementing your inner desi-ness perfectly.
4. Kitten Heels:
A very popular style to wear to work, these heels are low and taper at the bottom. The heel is usually no more than 1.5 inches, making this a very comfortable shoe that can go with your formal business suits as well as skirts. The perfect wear for a corporate look; which says that you are proud to be a woman! These can just as easily become your go-to shoes for evenings out with friends or an informal dinner date as well, as long as the style is classy and elegant.
5. Pumps:
A must for every corporate women wardrobe. These are yours to go shoes when you ae dealing with clients or heading to a formal meeting.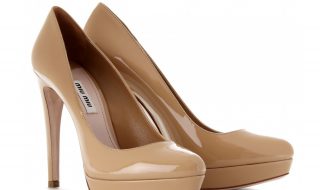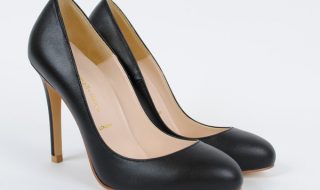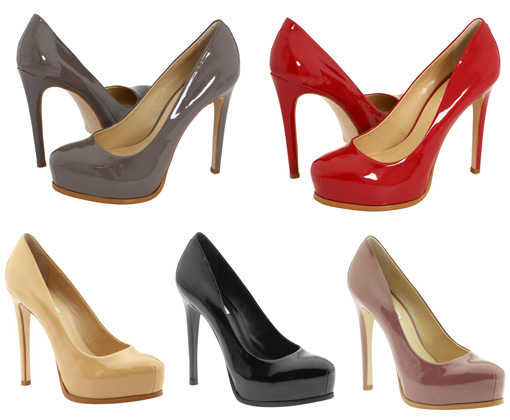 6. Peep Toes:
Put on your cute and flirtatious peep toes for a fun night out. They are slightly open from the toes and colors like red, steel grey and royal blue gives a vibrant vibe off from them.
7. Sandals:
While most people prefer flat sandals, some options come with a little heel. These are the ideal footwear to pair up with jeans and a casual Tee for a casual look. Wear them to grocery shopping or for walking along the river front! They are comfortable yet elegant as they come in very varied designs and shapes.
8. Stiletto Heels:
The high heels that every girl dreams of! These are the quintessential evening wear shoes that can add grace to any party dress. Slender and feminine, a beautiful and well-fitting pair of black stiletto heels is as important to your wardrobe as the much revered Black Dress. They come in various designs and styles, so choose one that looks great on your feet.
9. Sling Backs:
These are a cross between mules and a full shoe. Like mules, they only have a front but also have a strap that connects the back to the front. These are ideal for those who find mules slightly uncomfortable and prefer their shoe to have a snug fit on their feet. Like mules, these are available in different styles and colours and have different heights of heel available as well. Pair these up with your daily work outfits.
10. Mules:
A perfect shoe for everyday wear; Mules are designed to be front closed shoes that are open at the back. This makes them perfect for just slipping into and running off to work! They are available in all kinds of designs and colours and if you buy one with a low heel, it can work perfectly as your everyday work shoes.
11. Wedge Heels:
Everybody needs a casual yet classy pair of shoes in their closet. Wedge heels can be every girl's comfort shoes. Available in various heights of the heel, these are classy and casual and can go with any outfit.
12. Peshawari Sandals:
Chic alert. The very stylish Peshawari sandals are very in nowadays. They, coupled with our casual short shirts and trousers, make a perfect chic combo.
Which is your favorite style?